Early Access! Halloween Pre-Party Big Sale
Oct 17,2022 | CASAINC
If diy Halloween decorations are your vibe, turn your home into a place to attract neighbors this Halloween with our collection of creepy Halloween decorations for both indoors and outdoors. Choose from hanging bat decorations and classic pumpkins, or opt for something less traditional like a soft-looking inflatable arch.
1. Decorated with a creepy green spider, white ghost, a fairy tale cauldron and 2 smiling pumpkins, this inflatable archway is quite eye-catching and creates a strong Halloween vibe. In addition, it is equipped with 7 super bright LED lights to create a wonderful nighttime display and attract the attention of guests. Once plugged in, the archway can be fully inflated in an instant.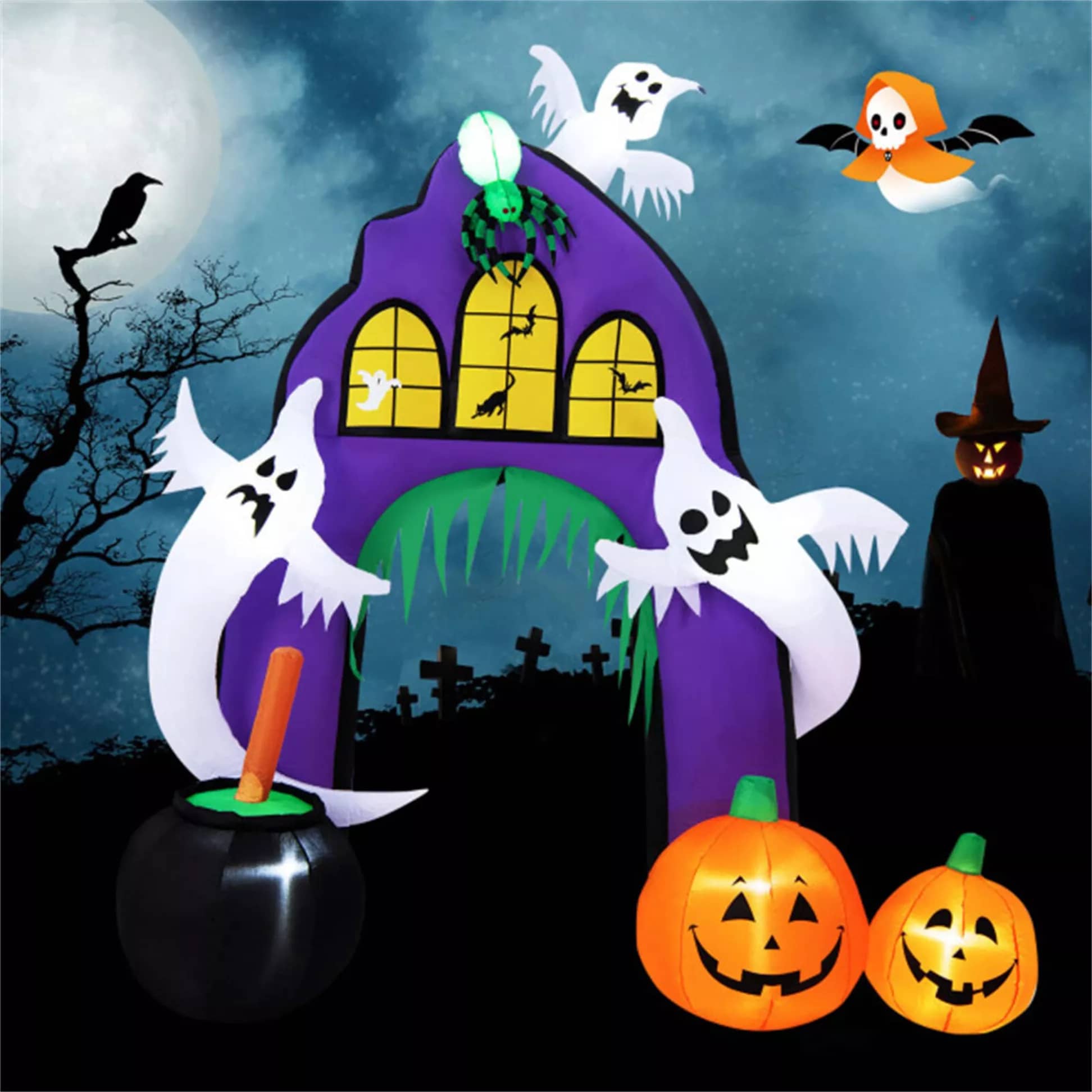 2. This inflatable dead tree would be worth considering.Plus,Vivid ghosts, tombstone, pumpkins,and owl play an important role for celebrating Halloween,makes the inflatable decoration more attractive.Besides,the glowing LED lights on the ghost tree look great at night, which makes the Halloween party much more realistic.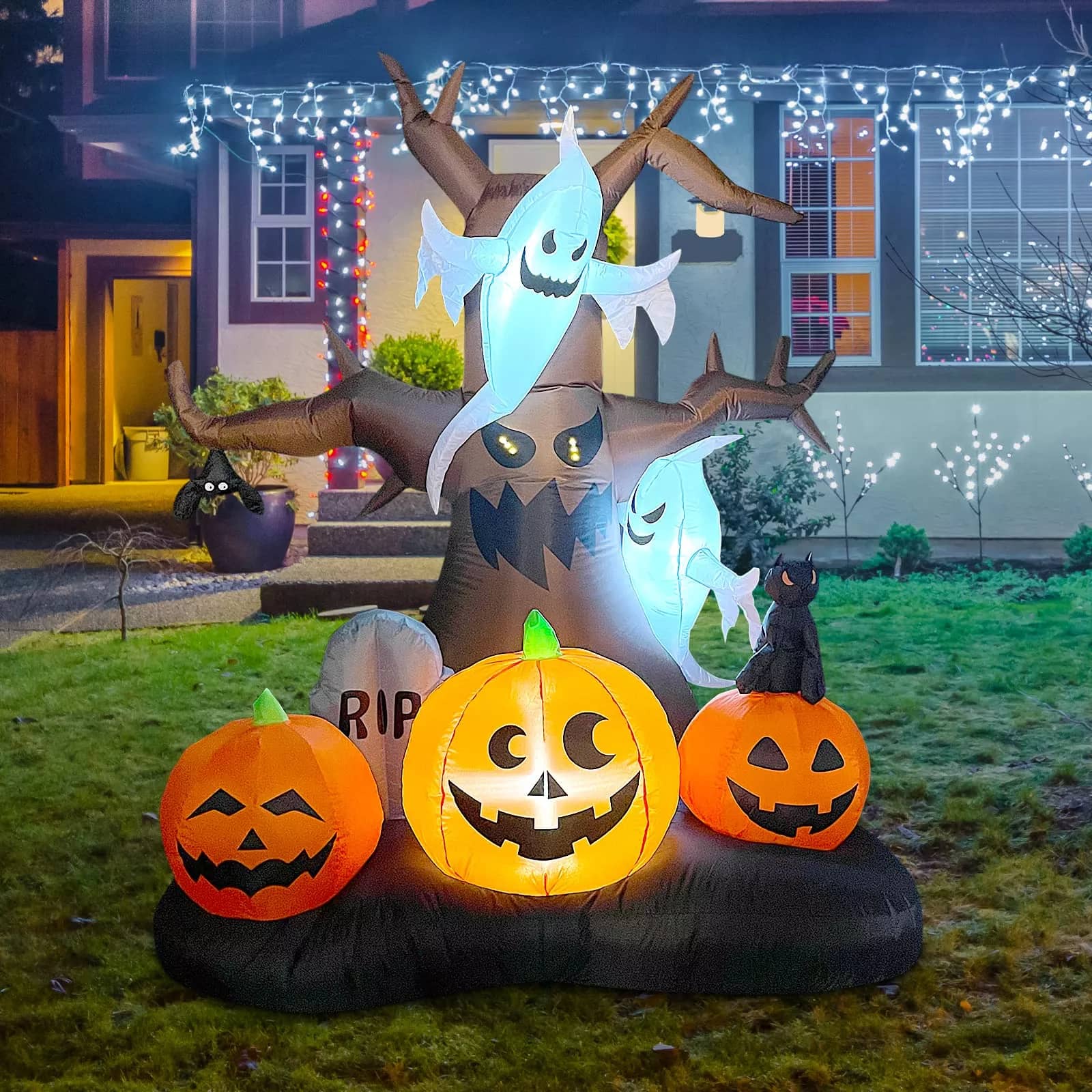 3. This traditional jack-o-lantern is the perfect decoration for your Halloween and will not only easily grab the attention of your guests and neighbors, but also create a spooky vibe at a treat or prank night or Halloween party. In addition to that, the inflatable inflatable trim is designed with a powerful blower and bottom zipper for quick inflation and deflation.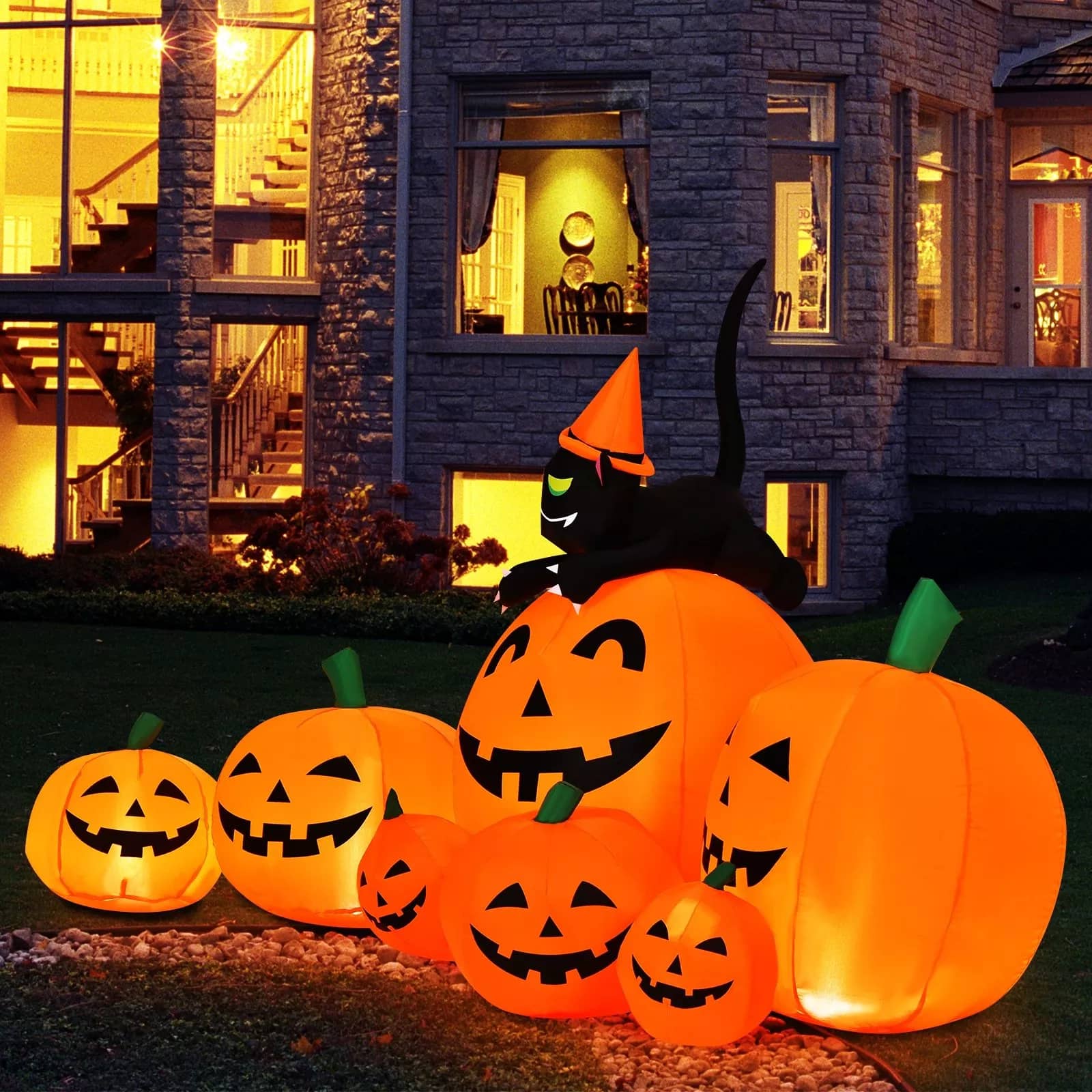 Get ready for Halloween party essentials including spooky decorations, spooky props and creepy costumes for a scary night out for the whole family. Turn your home into a horror house in honor of Halloween festivities!
Comment