Fire Pit Table's Collaboration with Outdoor Chairs
Jun 26,2023 | CASAINC
Few things feel better than spending the day on a shady porch, nestled in the deep slant of an Adirondack chair or perched on a padded iron chair to huddle around a fire pit table.
Are you looking for the perfect outdoor chairs to match your fire pit table so as to complete your patio, porch or deck? Choose Adirondack chairs or swivel iron chairs with a fire pit table that best complements your outdoor furniture and decor.

Fire Pit Table + Four Adirondack Chairs >>SHOP NOW
Gather the family around your fire pit and enjoy each other's company in the spring, summer and fall with these Adirondack chairs.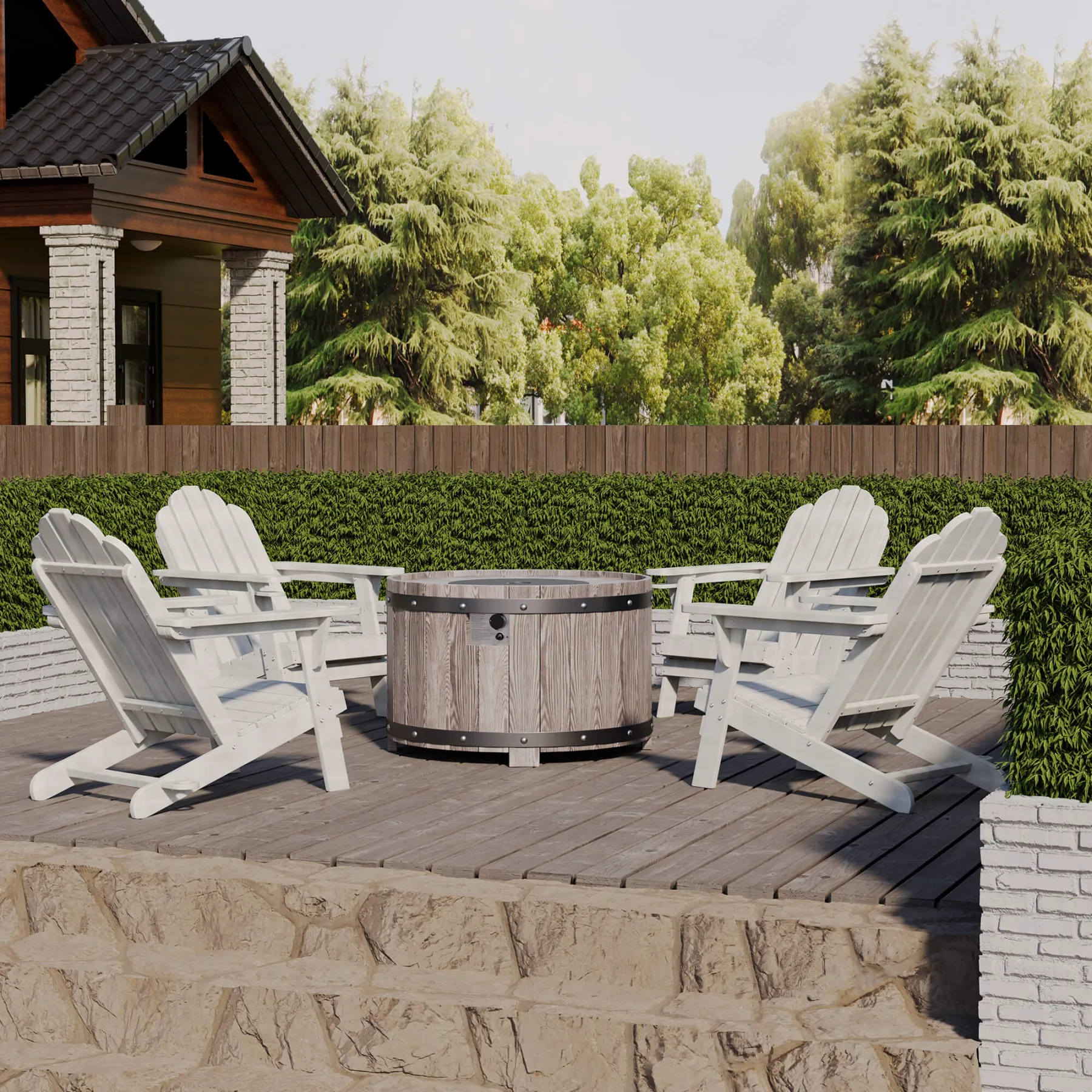 The plastic of choice for Adirondack chairs is Poly-wood. Poly-wood is a unique material made from high-density polyethylene (HDPE) that is weather and UV-resistant. The high-performing plastic is widely used in outdoor furniture because its texture mimics the appearance of real wood but won't deteriorate over time.
Relaxation comes easy in the truly comfortable Adirondack Chair. The spacious chair is made of all-weather PE material and 304 stainless steel screws withstand the changing outdoor environment and boasts a classic Adirondack silhouette. The bigger surprise, though, is the built-in cup holder that happens to be the ideal size for storing your ice-cold coffee or drinks. An umbrella hole with sunshade for easy protection from the sun. Snag the Adirondack chair in your choice of four eye-catching finishes: Grey, Turquoise, White and GrayBrown.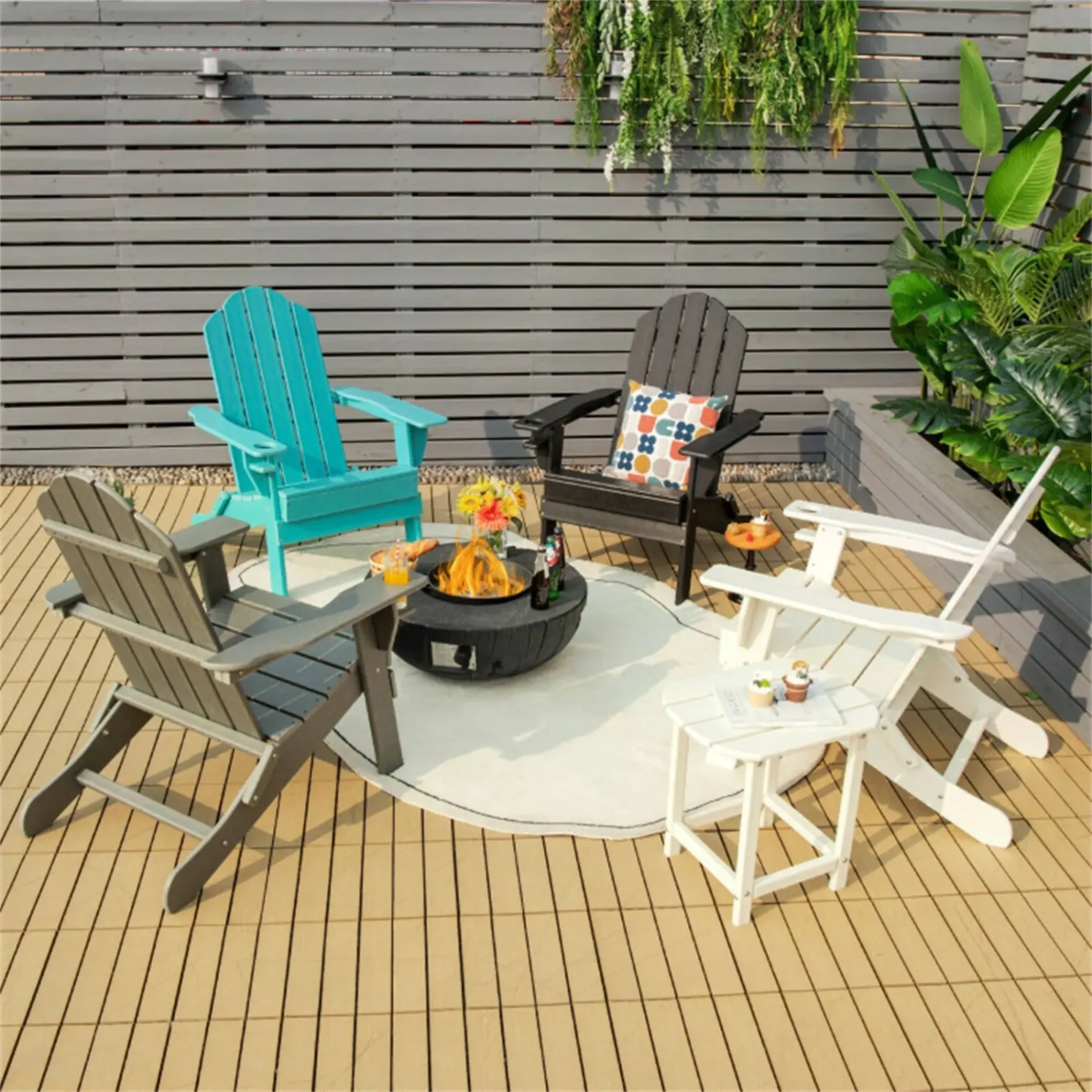 Fire Pit Table + 4 Swivel Chairs with Cushions >>SHOP NOW
When it comes to outdoor dining, you need to choose chairs that are comfortable, durable, and stylish in one. And you'll discover these beautiful padded iron chairs. Just like your indoor dining chairs, you'll want to consider whether these new chairs should have arms or if they should be armless. These Four-Swivel-Chair-With-Cushions that have arms tend to be more comfortable. Chairs with arms look more sophisticated and exude a much more relaxed and laid-back vibe.
Perhaps the most important thing to consider is the material of your outdoor dining chairs. You want to be sure you choose something that can handle all types of weather and exposure to UV rays. Anything that resists warping, fading, rusting, and corrosion is ideal. Therefore, you can consider these iron chairs if durability is a concern.
Iron chairs add a sense of instant comfort when you're sitting around an open-air fire pit.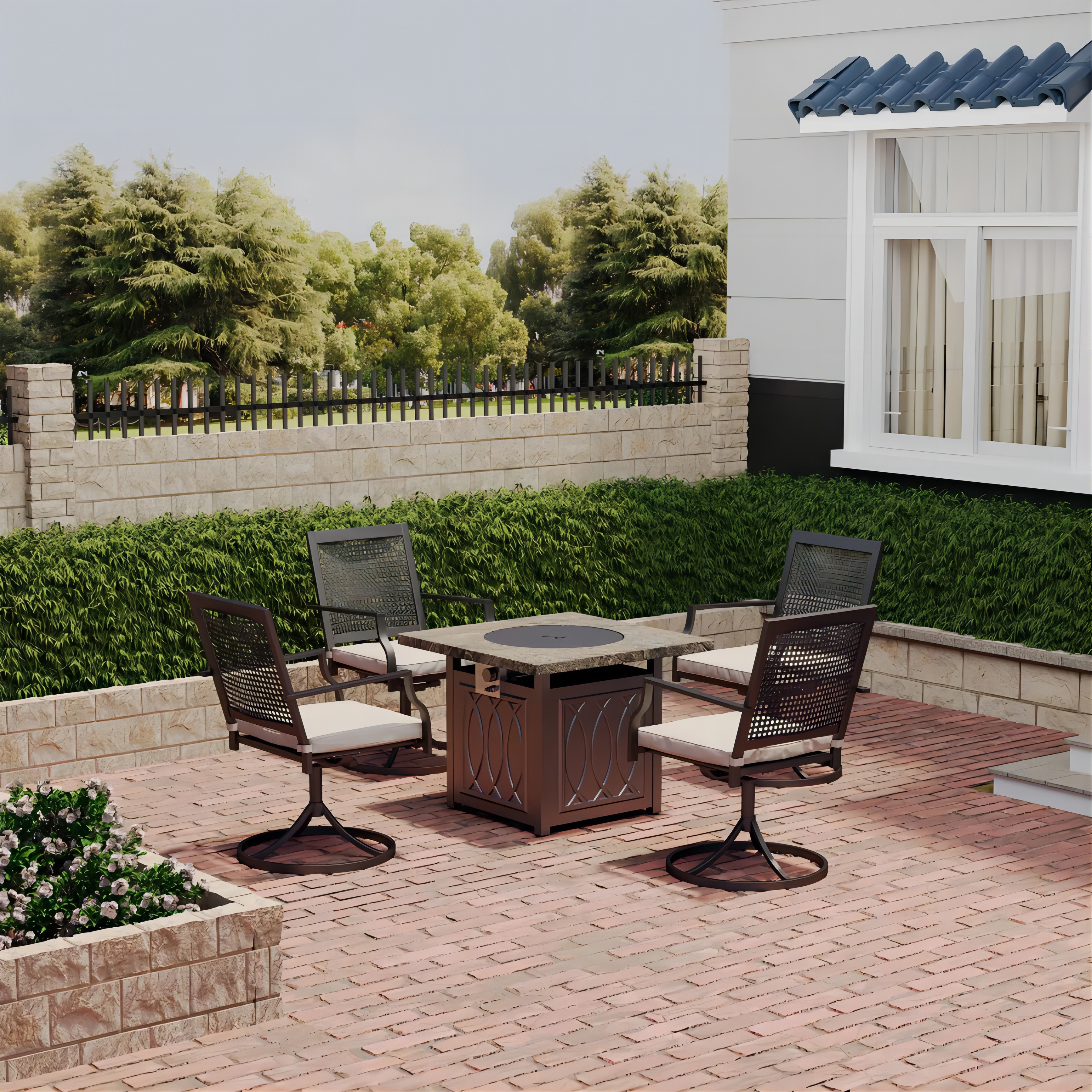 Meanwhile, Iron chairs can be paired with an extendable dining table. Extension tables offer the versatility to expand when more guests are present or retract when you want a smaller space. The only thing to do now is to buy it, sit outside and enjoy it.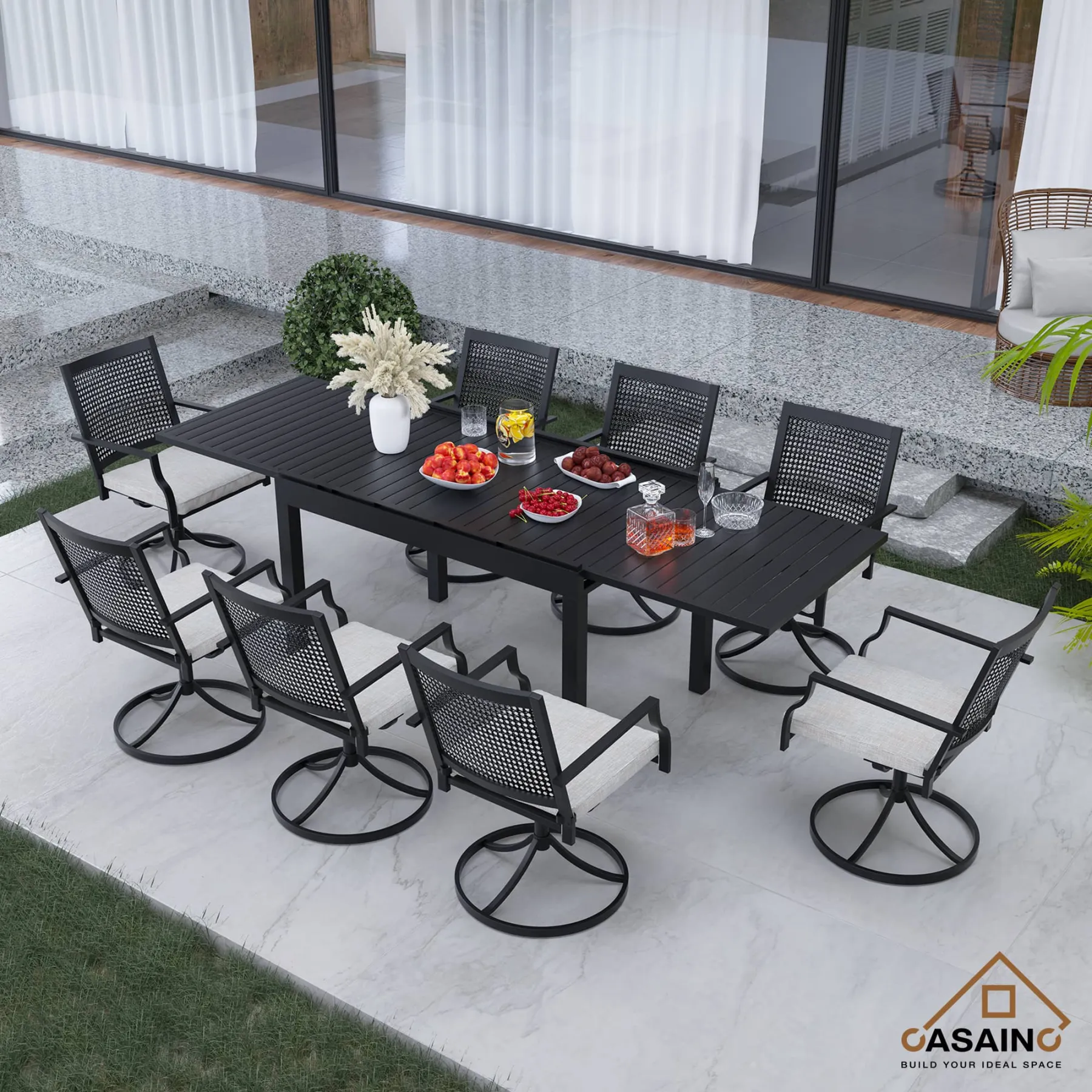 Now let's introduce fire pit tables.
With CSA certification, all matching fire pit tables use propane as fuel to provide stable and clean burn. So there's no smoke to bother you or pollute the environment. Propane gas fire pits are effortless to use, speedy to install, and ideal to run. They also require very little maintenance, which is a real bonus. The system they operate is quite simple – the propane tank is connected to a regulator, which lowers the pressure from the tank so that it is at the correct pressure and safe for the fire pit.
Propane fire pits have an advantage here too. Because of their own propane tanks (which can sometimes be hidden inside the fire pit itself) you can move them around and reposition them as easily as you feel. This has great benefits, giving you flexibility without having to commit to a layout or space for your fire pit area.
Finding the right fire pit for your outdoor space is a real treat. Propane gas fire pits are fantastic choices.
Hopefully, our article has given you a little more insight before deciding which one is best for you. The fantastic thing is that no matter what you choose, there is a huge range of options, so we have no doubt you will find what you're looking for!
Comment