How to choose a Patio Dining Sets? Round Table or Square Table?
Mar 25,2023 | CASAINC
In the summer, the sun is bright, we are always willing to move life outdoors and enjoy the pleasant time of bathing in the sun. At this time, a beautiful and practical outdoor dining table and chairs, it becomes one of the essential equipment. So, how to choose patio dining sets?
First, we need to consider its material. Outdoor environment is complex and various. We need to choose durable, corrosion-resistant, UV-resistant materials, such as aluminum, steel, wood, etc...For the dining table plate, it is recommended to choose easy to clean, not easy to deformation of the material, such as artificial wood panels or plastic material.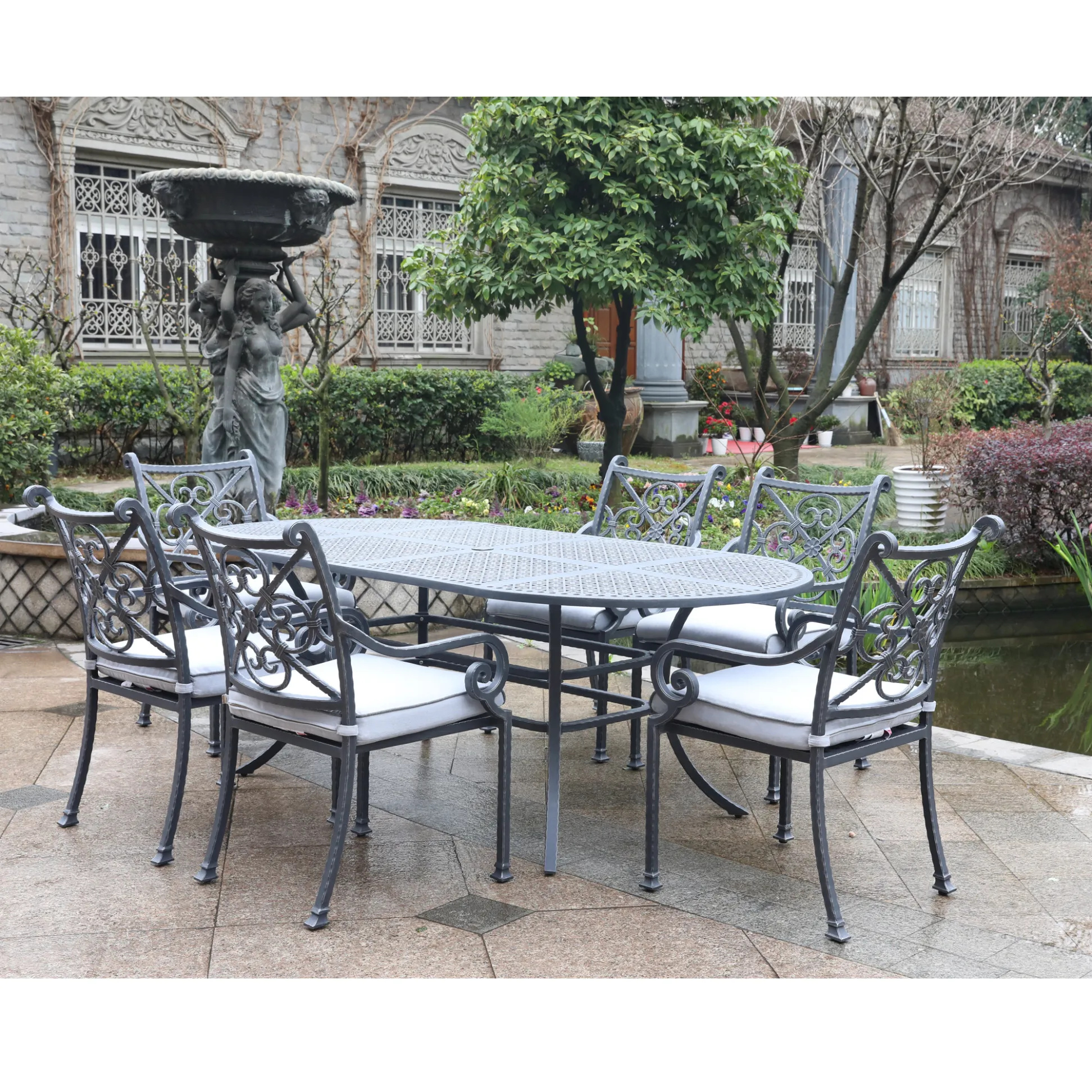 Second, we need to match a good-looking practical dining table and chairs. When choosing dining chairs, you need to consider at least two aspects.
1. comfort. Generally speaking, it takes a long time for them eating at outdoors, which comfort is naturally important.The second is the visual effect, the chairs need to be coordinated with the dining table, not only convenient and practical, but also to make the eyes bright, adding a few home comfort.
2. Shape of the dining table. About the shape of the dining table selection, round and square have advantages and disadvantages. Round table is more cozy, more intimate family atmosphere, and the edges are more softened, more emphasis on communication and interaction between people; Square table is more practical, convenient to place dishes, can accommodate more people and more convenient splicing.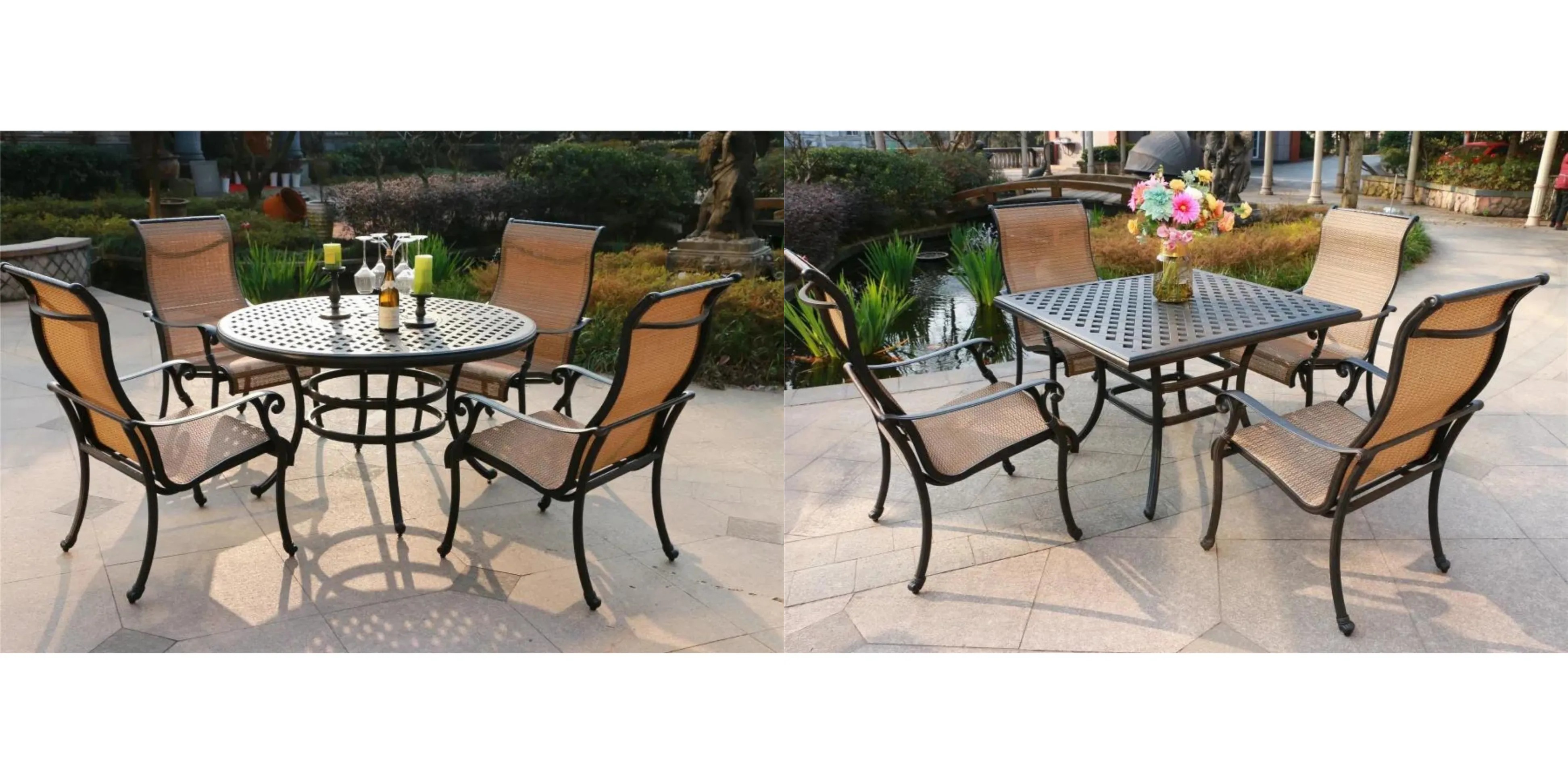 Finally, we need to consider the number of people. According to your needs and budget, choose a patio dining sets that can accommodate the number of people they need. There are four, six or eight people patio dining sets can choose, whichever be suitable for you. Such as the need for storage can choose the right size folding type, or prefer fixed, color selection and coordination of the entire environment need to be carefully considered.

Of course, the most important thing is to choose a patio dining sets to suit your needs, so that life in the outdoors can also be beautiful and practical.
Comment