Infringement Notice! These are scam sites! They are not us!
Sep 29,2022 | CASAINC
Announcement about our CASAINC being copied, counterfeited, stolen and other infringements
Our recent investigation has revealed that some websites have used our trademark and copied a number of our products without our permission. We have been collecting their infringements and will defend our rights through legal means. We are now informing our customers of the infringement notice:
https://www.coutdoorshop.com/ is a fraudulent website, please do not visit the fake website.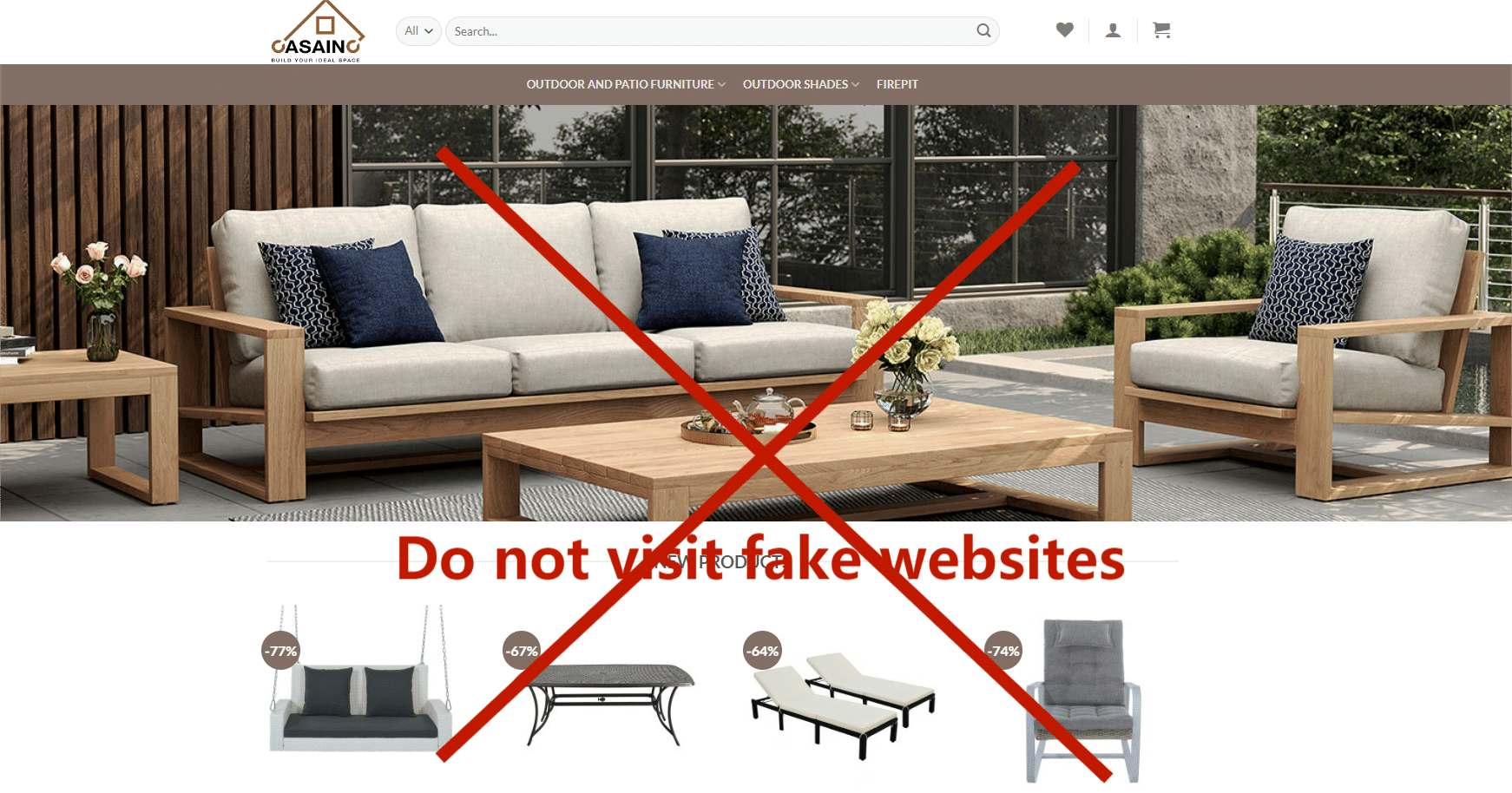 and https://www.casainc.shop/ is also a fraudulent website, please do not visit the fake website.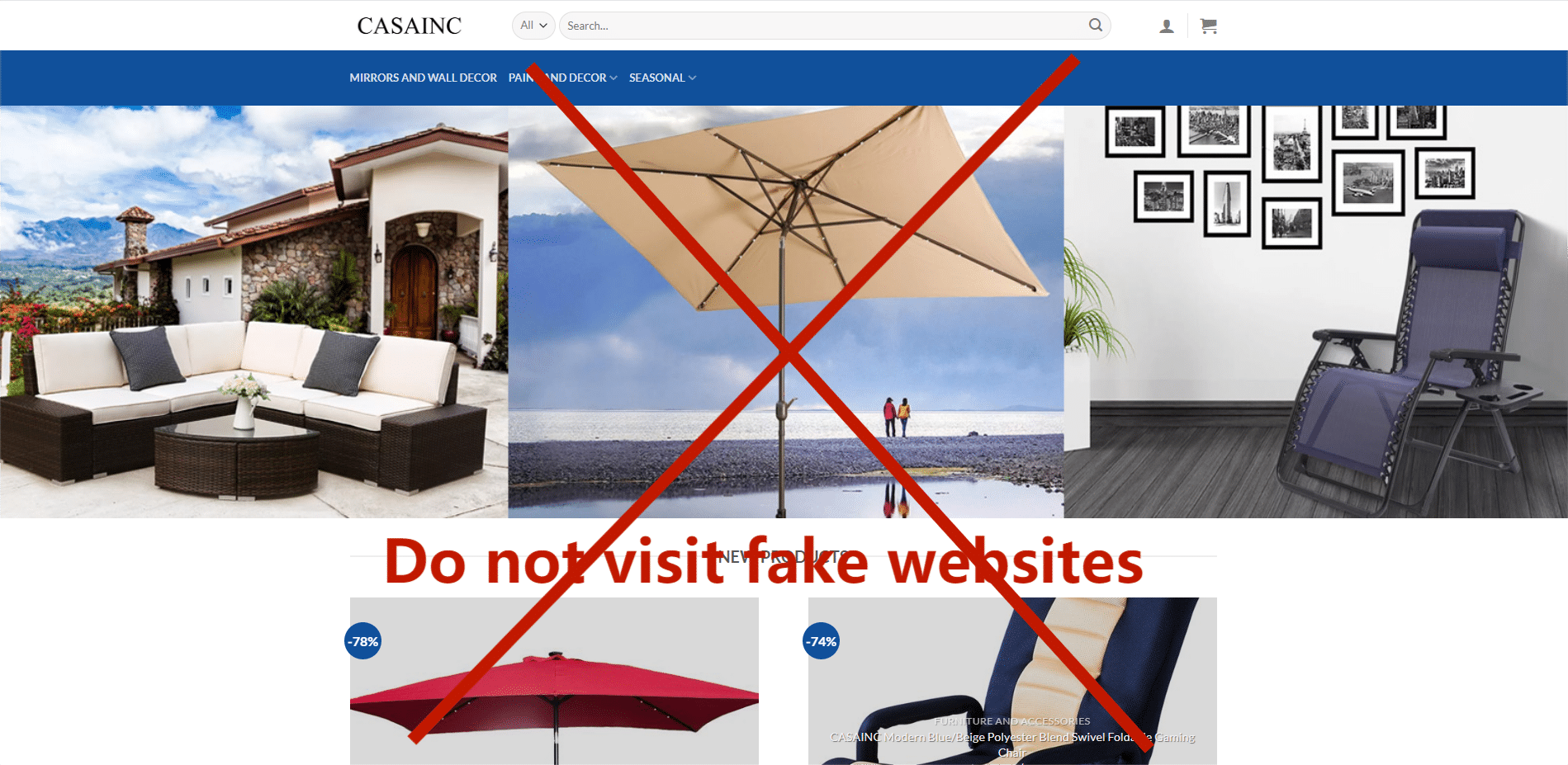 The above two websites are not our company's websites, but a fraudulent website!
Dear customer, you can find our brand through the above domains, and you can also find us through our legally signed partners: you can see our brand at Wayfair, Lowe's, Home Depot, Rona, and Overstock.
Other than the above legal ways, the others are not us!
How to identify us:
1. Identify our registered brand name: CASAINC
We solemnly declare that the domain names of our website are the following three respectively.
https://casainc.ca (For Canadian customers)
2. We have registered our trademarks in the United States / Canada / EU / UK / China, and the registered company is MM CASA INC. Customers are welcome to view: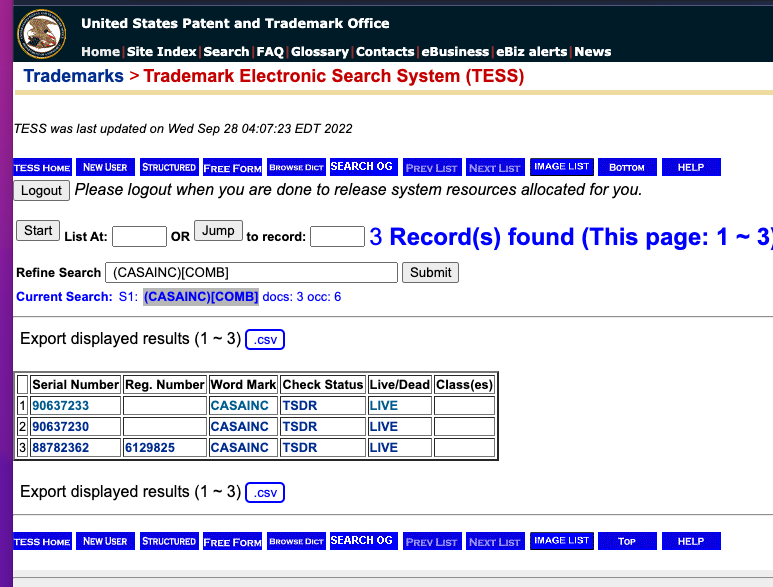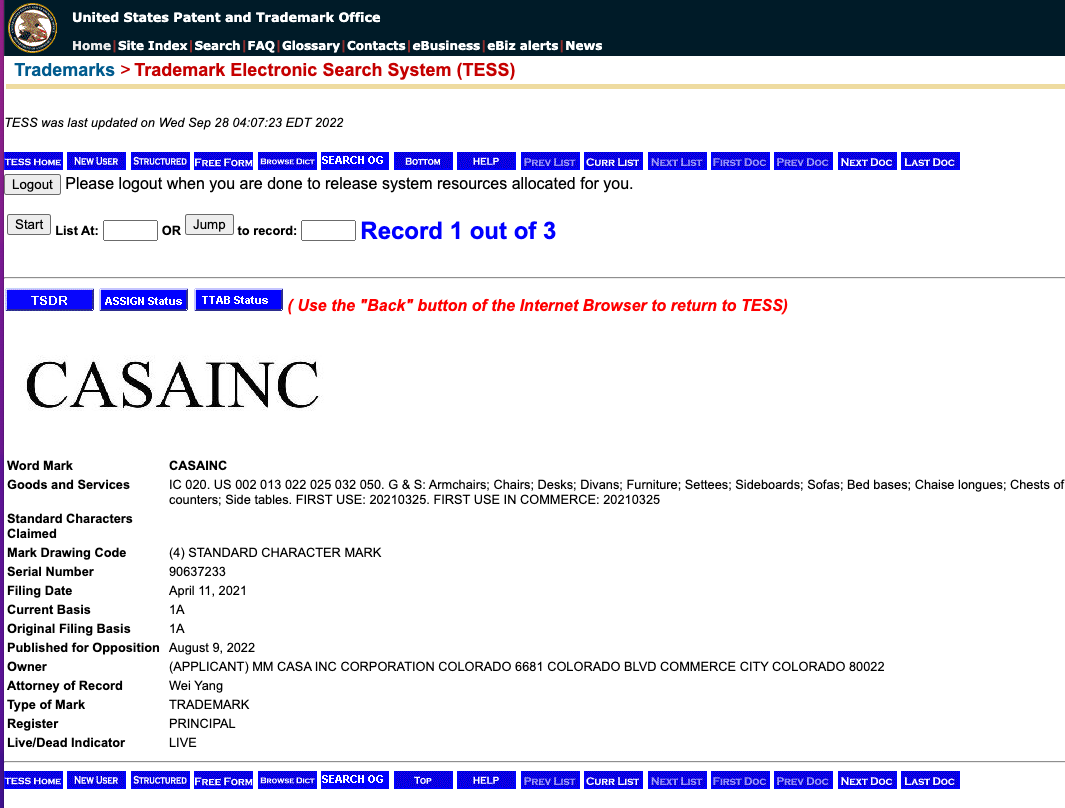 3. Customer Service:
You can verify with us through customer service at:
Call us:
+1 888-257-3857
Please send your message to thr following number when the line is busy
Message us:
+1 562-551-8092
Email us:
contact@casainc.com
We will get back to you within 24 hours

B2B Enquiry:
b2b@casainc.com
4. Social media channels
You can verify with us through the following social media channels:
Our Facebook:
https://www.facebook.com/profile.php?id=100068260360200
Our Pinterest:
https://www.pinterest.com/MMCASAINC/
Our Instagram:
https://www.instagram.com/mmcasainc/
Our Youtube:
https://www.youtube.com/channel/UC1ykH9923mZJ53pSExYWsPw
Stern statement
We have preserved evidence of infringement and reserve the right to further pursue infringement responsibility. We restrict the infringing party to stop infringing on us from the date of this announcement, and if no rectification is made, we will file a lawsuit.
Please recognize us and resist impersonation. If you find any impersonation of our website, please contact us immediately through our customer service, we will seriously punish them by law!
We would also like to express our special thanks to our customers for their support and trust in us. We will continue to put customer satisfaction in the first place to ensure that we provide our customers with the best quality service from pre-sales to after-sales.
Comment