Stand Out with a Fireclay Sink - Get the Perfect Sink for Your Dream Kitchen!
Aug 10,2023 | CASAINC
How is a Fireclay Farmhouse Sink made?
Fireclay is a type of ceramic that is made when clay and glaze are fused together at extremely high temperatures (most brands bake their sinks at over 2000 degrees F).
The high temperature fuses the enamel to the ceramic making the sink extremely non-porous, durable, and heavy-duty.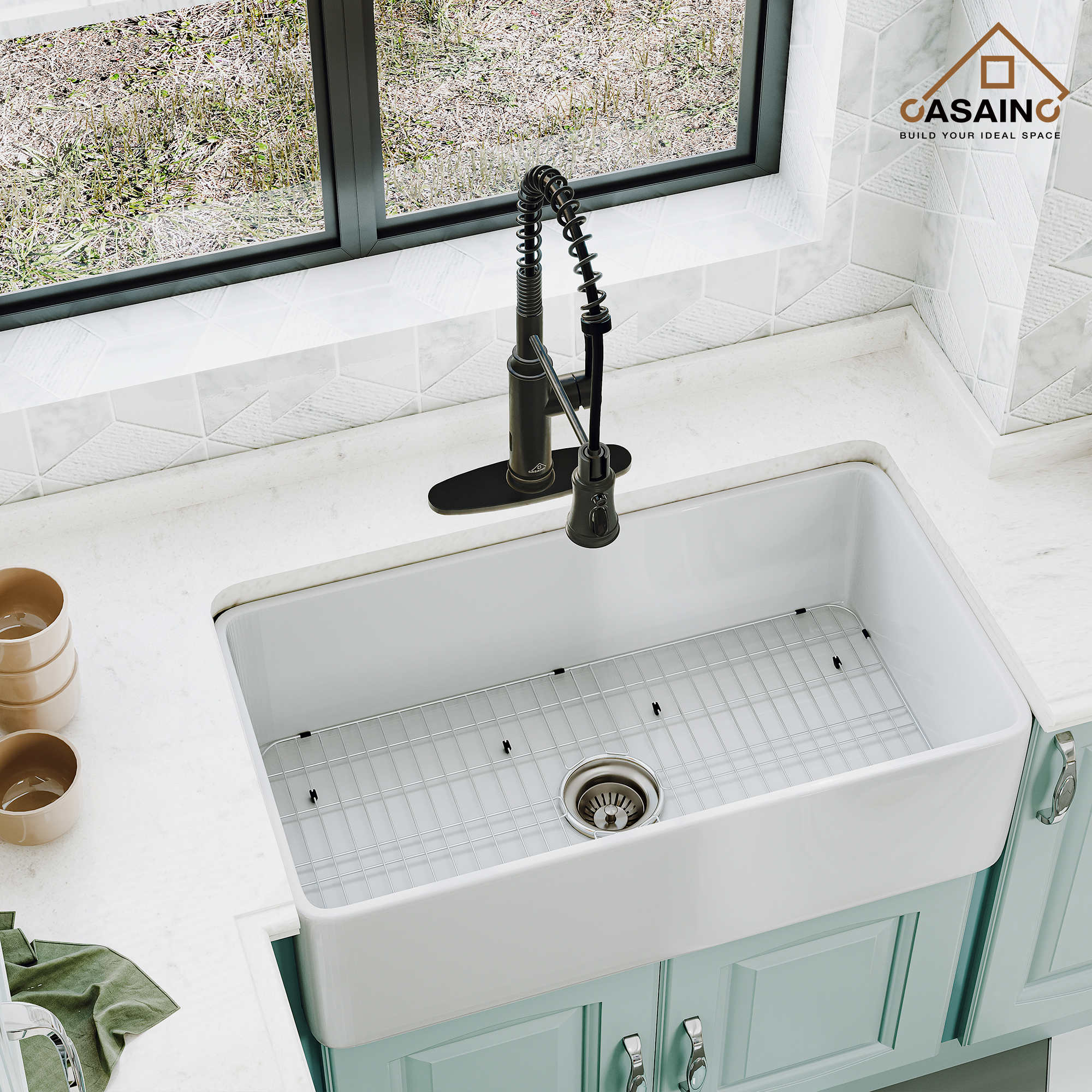 Pros of Fireclay Sinks
Fireclay sinks are known for their exceptional durability. The material is made by fusing clay and glaze together at extremely high temperatures, resulting in a solid and sturdy sink. Fireclay sinks are resistant to scratches, stains, and chipping, making them suitable for heavy daily use. They can withstand high heat, impacts, and harsh chemicals, making them a long-lasting investment for your kitchen or bathroom.
Fireclay sinks have a timeless and elegant aesthetic that can enhance the overall look of your space. They have a smooth and glossy surface that adds a touch of luxury to any kitchen or bathroom design. Fireclay sinks are available in various styles, including farmhouse, apron-front, and under-mount, allowing you to choose the one that best complements your decor.
Fireclay sinks are non-porous, which means they do not absorb liquids or harbor bacteria. This makes them a hygienic choice for kitchen use, where food particles and bacteria can easily accumulate. With a fireclay sink, you can enjoy peace of mind knowing that your sink is easy to clean and maintain, promoting a healthy environment for food preparation and dishwashing.
Fireclay sinks are highly heat-resistant, making them perfect for handling hot pots and pans directly from the stove. Unlike other materials such as stainless steel or composite sinks, fireclay does not conduct heat quickly, reducing the risk of accidental burns or damage to the sink surface. This feature adds to the practicality and convenience of using a fireclay sink in your kitchen.
Fireclay Farmhouse Sink Size, Color, and Configuration
Fireclay farmhouse sinks come in varied sizes and configurations. The most popular size is the 33" fireclay farmhouse sink followed by a 36" fireclay farmhouse sink and then a 30" fireclay farmhouse sink. The most popular color is white indeed! Your kitchen size will be one of the key factors in deciding the size of your farm sink. We say the larger the sink the better if your kitchen space and layout allows for it.
The often-overlooked dimension is the width of the sink from front to back. Most sinks are about 18" from front to back but some go up a couple of inches giving you more interior bowl space if your countertop allows for it. For a wider farmhouse sink from front to back that will give you more interior bowl space. With a wider sink, make sure you have enough space at the back to install your faucet and accessories while leaving enough room to clean behind the faucet.
TIP - An important factor when considering the size of your sink is the size of your base cabinet. Farmhouse sinks require custom-made base cabinets, although existing cabinets can be retrofitted by a professional. The recommended size of the base cabinet is 3 inches larger than the size of the sink. So, a 33" farmhouse sink will need at least a 36" wide base cabinet.
Back in the day, farmhouse sinks only came in the color white and were made with Fireclay. These days there is no dearth of colors that you can get for your fireclay farmhouse sink. They now come in colors ranging from white, biscuit, gray, dark gray, sapphire blue, brown and black. There are also silver, gold and gunmetal colors for those looking for a luxurious touch.
Casainc currently offers Matt Black, Matt White, and Matt Gray Fireclay sinks, click on the color link to view the selection.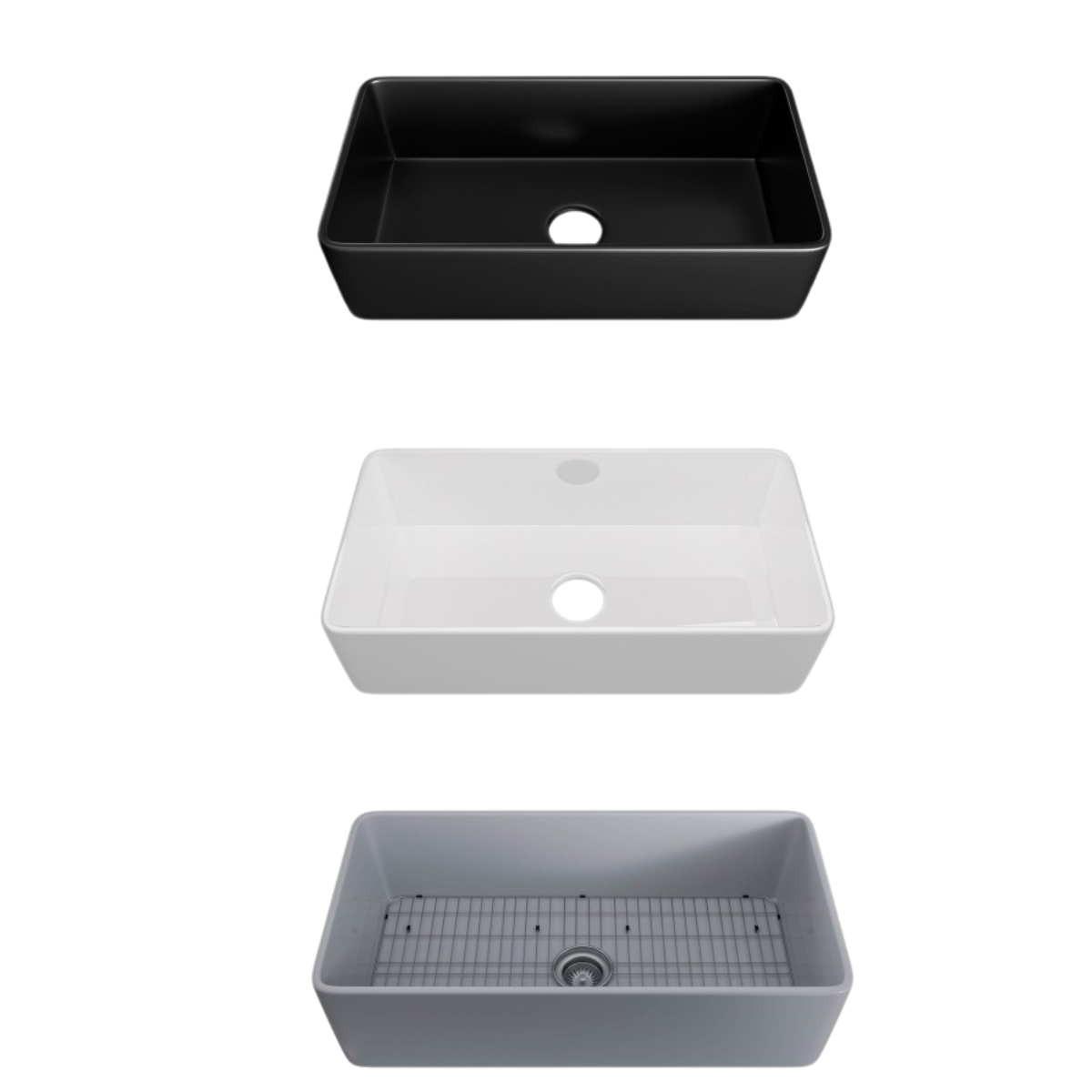 There is more! You can also choose to install a farmhouse workstation sink.
What is a workstation sink?
It is a sink that truly enhances the user experience and keeps the mess off the countertops. These sinks have an accessory ledge along the sides of the sink for a dish rack, cutting board, or strainer that can be used interchangeably. Here is Casainc workstation sinks: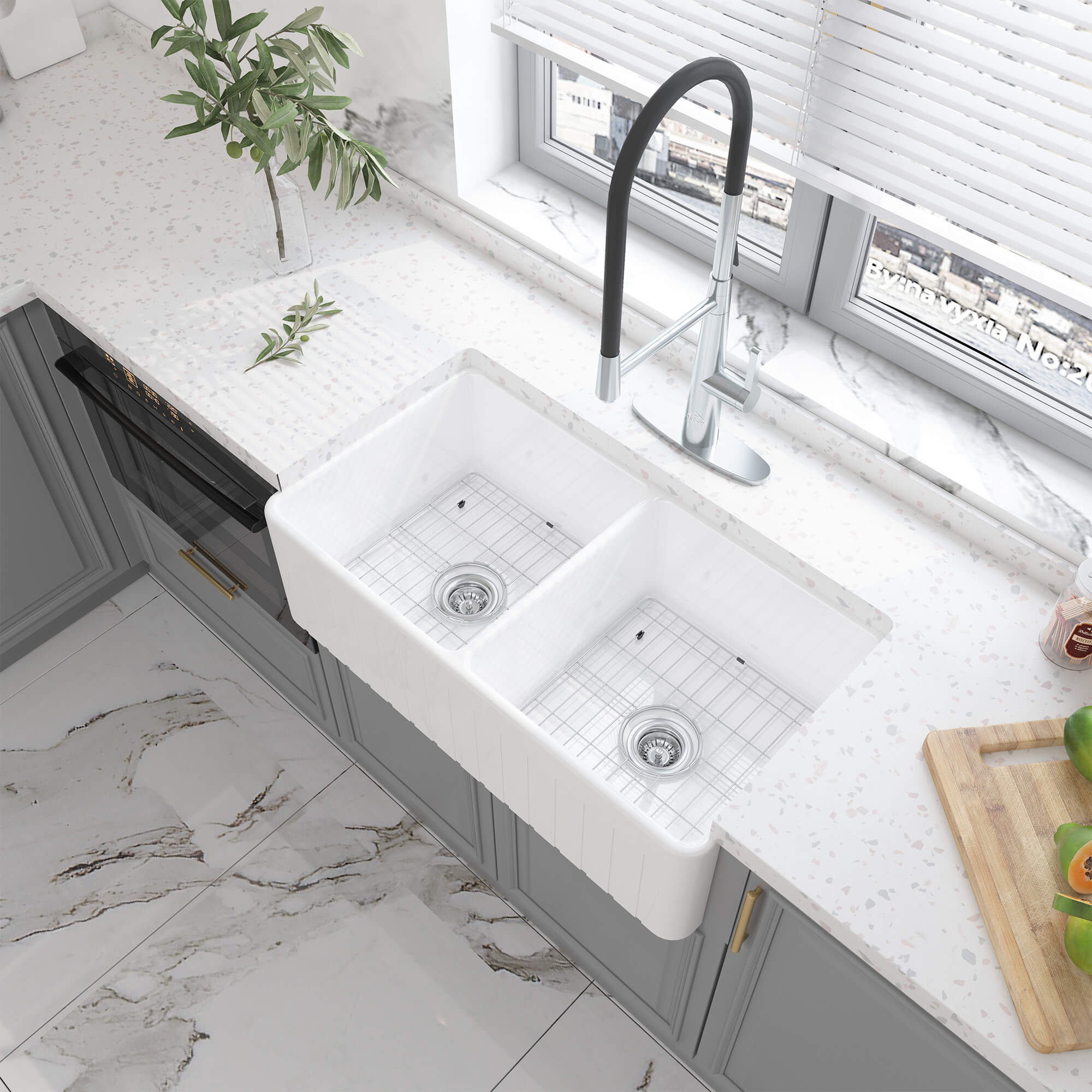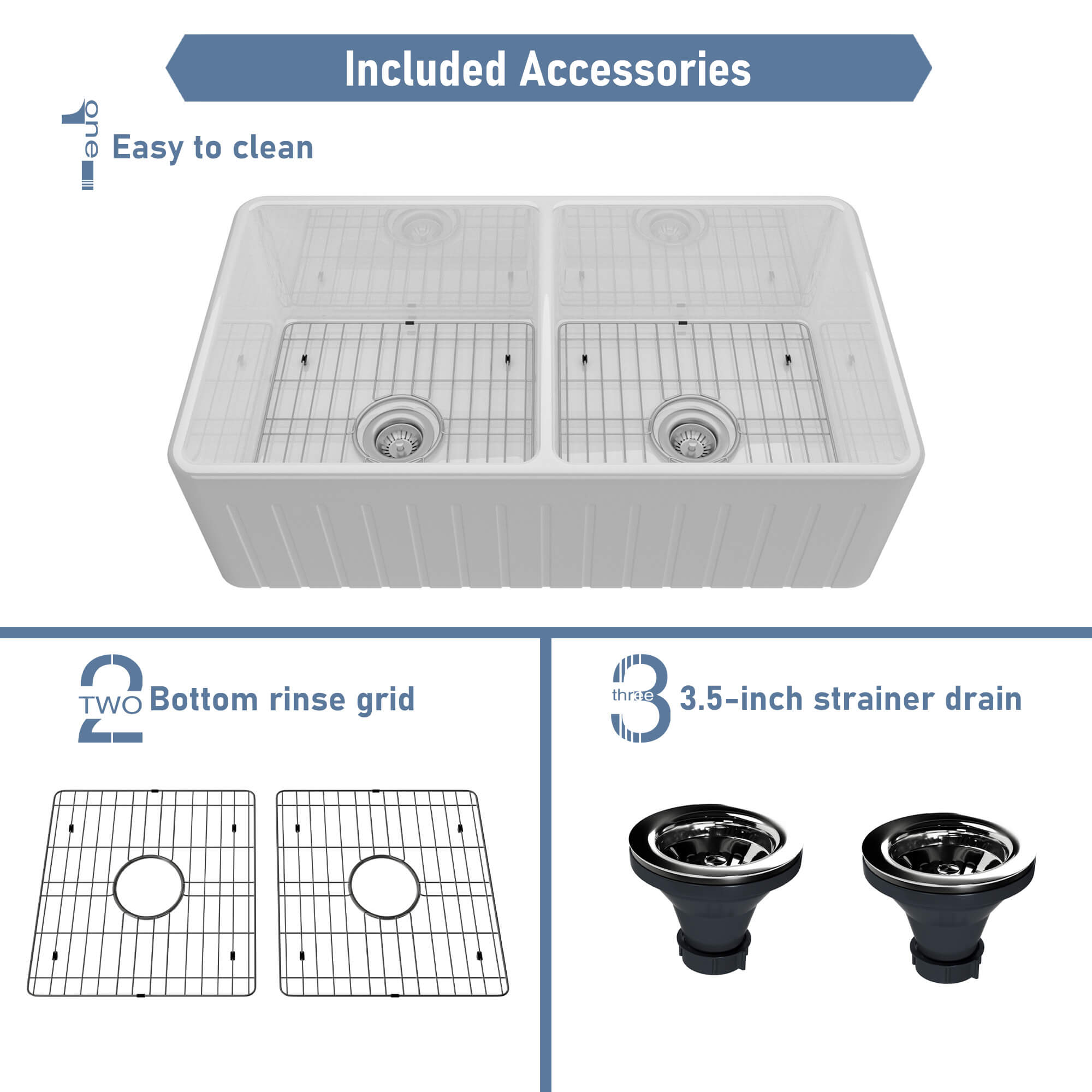 Ready to find the farmhouse sink for your dream kitchen?
Hop on over to view our large collection of fireclay farm sinks for your home.
Comment