There's Nothing Like the Adirondack Chair to Deck Out Your Patio
Apr 07,2023 | CASAINC
Ever since their creation way back in 1903, Adirondack chairs have been a popular choice for folks seeking optimal outdoor comfort.
They are a chair that really emphasizes relaxation and taking some time to just enjoy the view or the moment. They are a perennial favorite with gardeners and outdoor designers as they also can be found in any number of styles, colors and looks.After a long day of gardening, it provides solace as you sit and admire the job you've done. Or perhaps you skip the work entirely, choosing to lounge outdoors, enjoying a cool breeze with a drink in hand.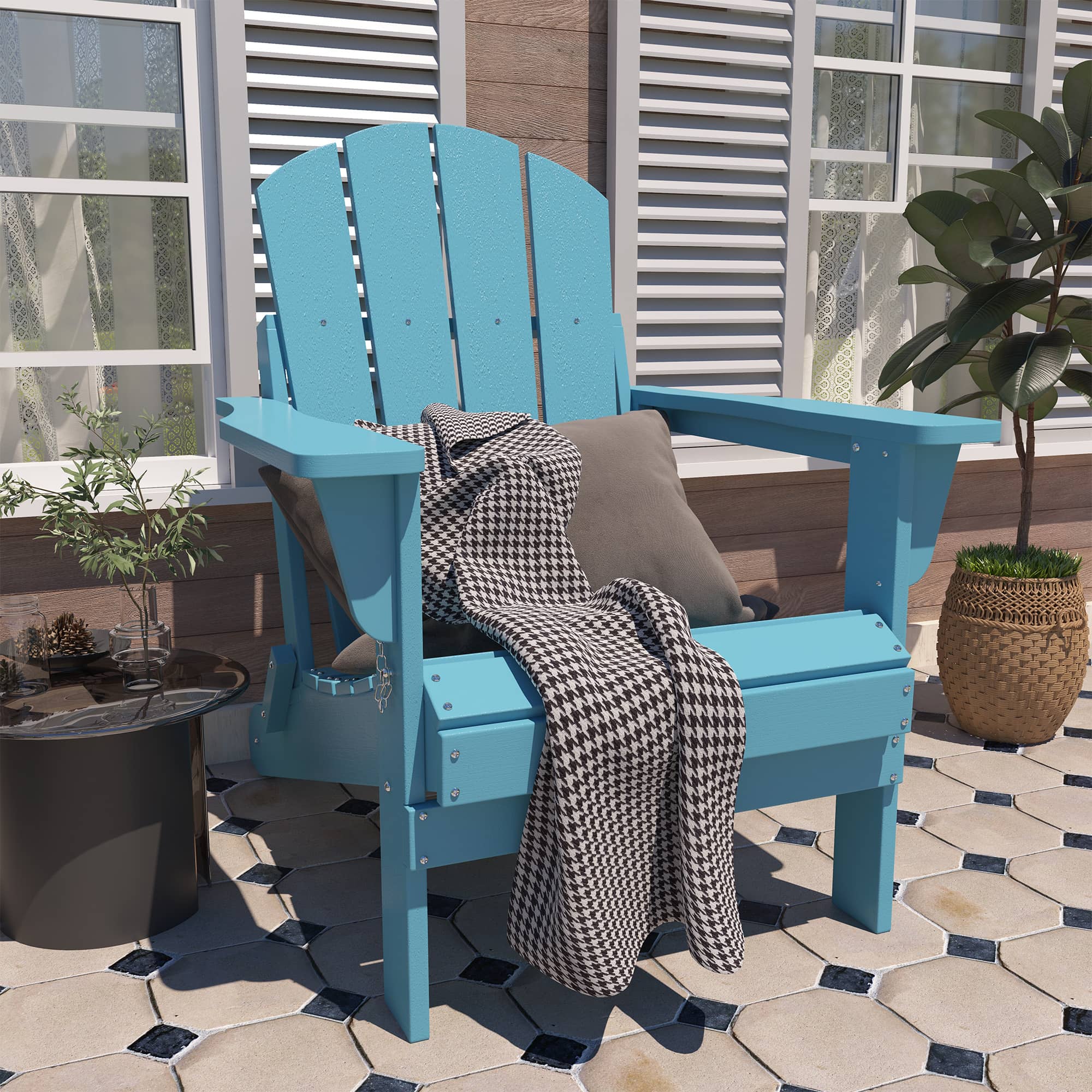 Why choose Adirondack chairs to deck out your patio?
The Advantages of Adirondack Chairs:
Comfort: Adirondack chairs are typically designed for casual outdoor settings and are not always the most comfortable option for prolonged seating. Consider buying Adirondack chairs that are built

ergonomically

for extra comfort for the back.

Durability:

With The Adirondack Chairs that is attractive and durable. Adirondack chairs are usually made of wood, plastic, or composite materials. Be sure to choose chairs that are durable and can

withstand outdoor conditions

, such as rain and sun exposure.No matter where you live you need to take the climate into consideration when thinking about decorating the exterior of your home. This includes patio furniture, and with a lot of options to choose from, you want to be sure that you buy the Best Adirondack Chairs for your yard.
Maintenance: Wood Adirondack chairs may require regular maintenance, such as staining or sealing, to maintain their appearance and durability. If the staining process is completed properly by the manufacturer, the upkeep is minimal. However plastic or composite chairs can offer a

low-maintenance

option, as long as they are high quality recycled plastic.
Style: Adirondack chairs come in a variety of styles and colors. Choose chairs that match the overall aesthetic of your restaurant patio and complement the existing decor.
And you are able to DIY your Adirondack chair by painting. They fit in any design or decoration; whether you prefer seaside charming or city sophisticated, the Adirondack is never out of fashion. Use our Adirondack chairs to create your own special outdoor getaway so that you can soak up all the amazing benefits of being outdoors.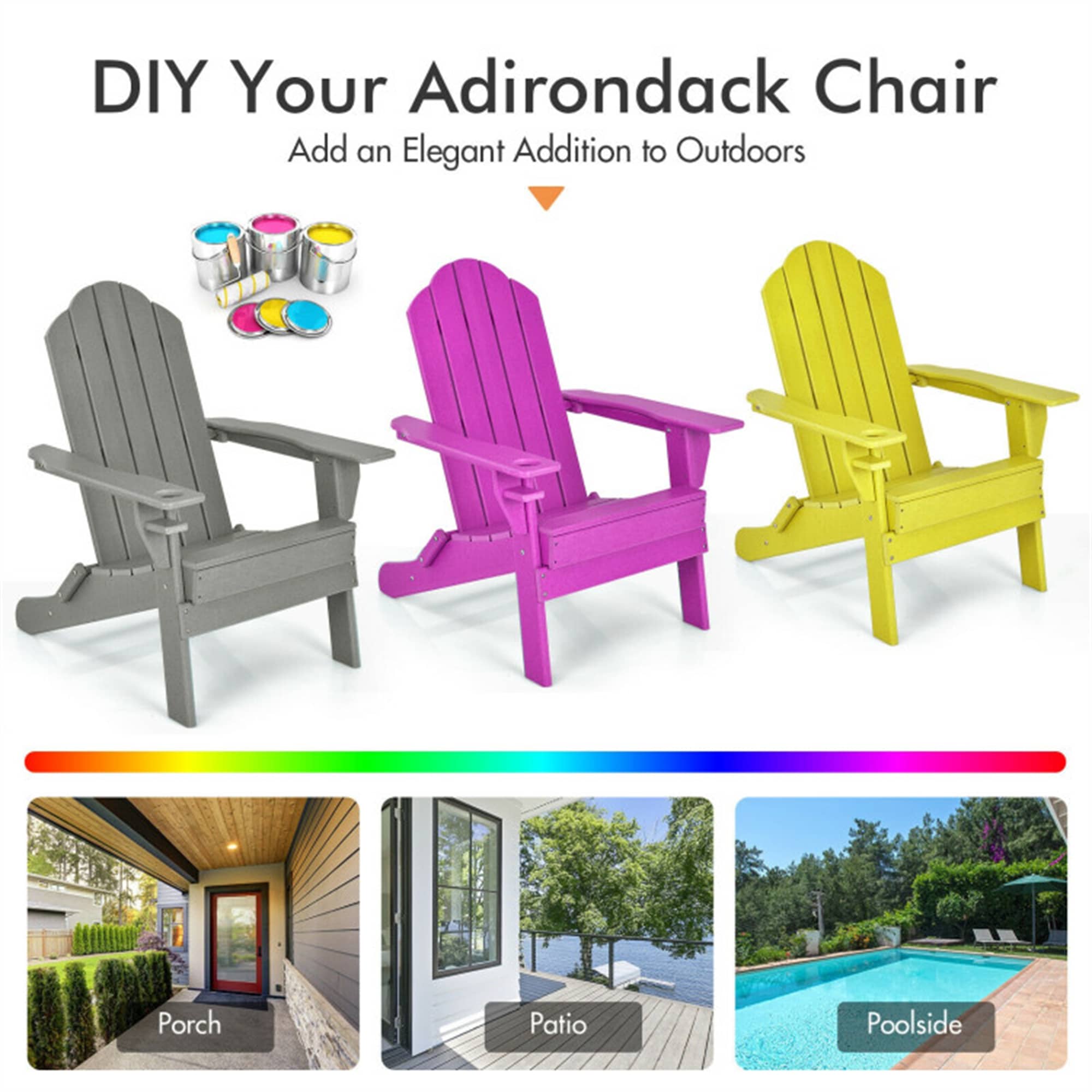 There are many factors to consider when selecting the perfect and the most comfortable Adirondack chairs. CASAINC offers you adirondack chairs in a variety of colors and materials.
Remember that the stability of the chair is not subjected to the material you choose. It just offers you the chance to show your style and stay relaxed.
HDPE

:

Durable HDPE plastic construction with rust-resistant steel hardware that is resistant to splintering, cracking, chipping, peeling, and rotting.

HIPS: HIPS material that resists UV, fading, and weather elements, durable enough for long outdoor use.

Plastic Wood

: Plastic Wood material with the realistic wood-like look and with weather proof and will not fade. It can withstand a variety of climate including hot sun, snow and strong wind and rain, and will not dent, crack, peel or rot like a wooden chair. It can be used outdoors for a long time.
Adirondack chairs speak volumes about elegance, comfort, and beauty. These eye-catching chairs are desired by anyone with a yard and a view. They can provide hours of evening comfort, and are always there when you need them. CASAINC has a variety of foldable, adjustable, and pristine chairs available for you to choose from.
The Adirondack chair has been around for more than a century and has consistently rated as one of the most popular options in rustic, modern, arts & crafts, as well as in all other kinds of homes and gardens.
So why not choose the very best Adirondack chair for your needs and see why so many people love this particular design and comfort! It will be worth it! We guarantee it!
Comment