Why is the courtyard gazebo getting hotter and hotter? How to choose the right gazebo?
Mar 25,2023 | CASAINC
The courtyard is a good place for us to rest with our family and friends, which the comfortable and relaxing arrangement of the gazebo can make people feel incomparable joy and relaxation, and enjoy the leisure time.
I. Reasons for the rise of outdoor gazebos.
People attach importance to healthy lifestyle and change their concept of health: Embracing nature and enjoying life is no longer limited to distant places, and unlimited fresh ways to play can be developed in the limited space outside your home.
Social attributes: You can hold a party under the gazebo, gather friends and family to chat and play together, it will expand their social range.
Enjoy nature: Most people arrange their yard with a "gazebo"or "garden"to increase the mood of their daily life and enjoy the time of nature.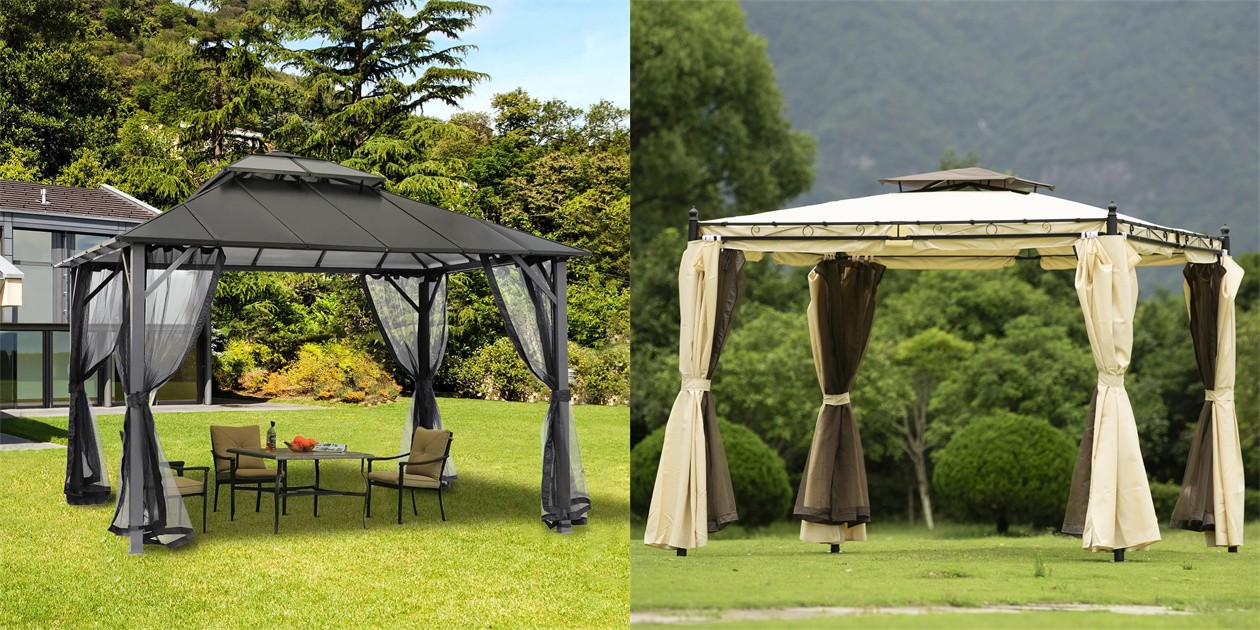 II. Now many courtyards are choosing to install aluminum gazebos, so do you know what are the advantages of aluminum gazebos?
Durable: Aluminum gazebos is durable and can adapt to various environmental changes.Although in the face of strong typhoons, heavy rain, high temperature and hot weather, aluminum gazebos is still intact.
High cost performance: The aluminum gazebos has multiple functions such as shading, rain and wind protection. Compared with traditional gazebos, itdoes not require maintenance, saving maintenance costs.
Reduced energy consumption: Aluminum gazebos material is green and environmentally friendly, harmless to human body, which can be recycled twice to reduce energy consumption.
Lightweight product structure: The properties of aluminum material make aluminum shade gazebos easy to disassemble and retract when needed, which means users can choose to install them at any time or permanently.
Gazebo electric intelligence: Aluminum gazebo development has been to the trend of intelligent development,itcan use the remote control to adjust the light, convenient and practical.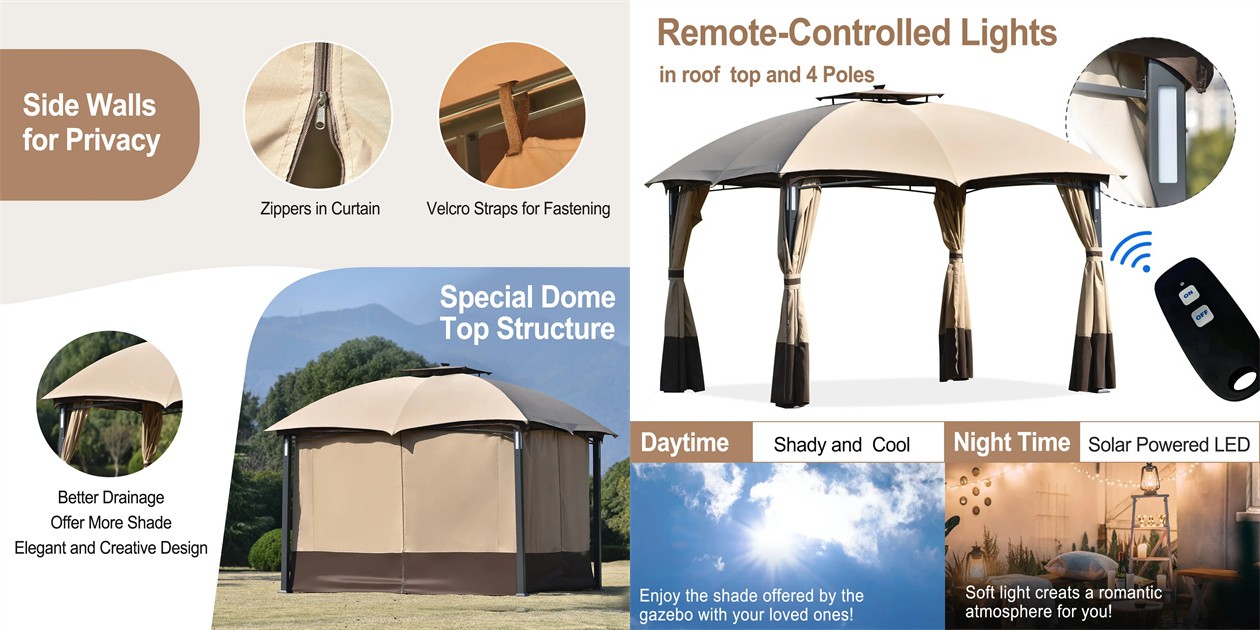 III. How to choose the right gazebo?
Choose the location and size of the gazebo: Depending on the location and size, you can either build a regular-sized pavilion or accept custom service.
Consider the local climate: Whether it belongs to the long sunshine hours or rainy and humid areas.
Consider your own needs: Choose the most cost-effective gazebo by considering various aspects such as rust-proof, rain-proof and sun-proof.
Be clear about your overall planning and additional functions of the gazebo: whether to put sofas or seats, whether to use it as a relaxation area or a dining area, whether you need drapes to prevent mosquito bites, whether to match sets of flooring, etc.
Coordinate the unity of the gazebo and the house: let the gazebo becomeapart of the house, reflecting each other and achieving mutual success.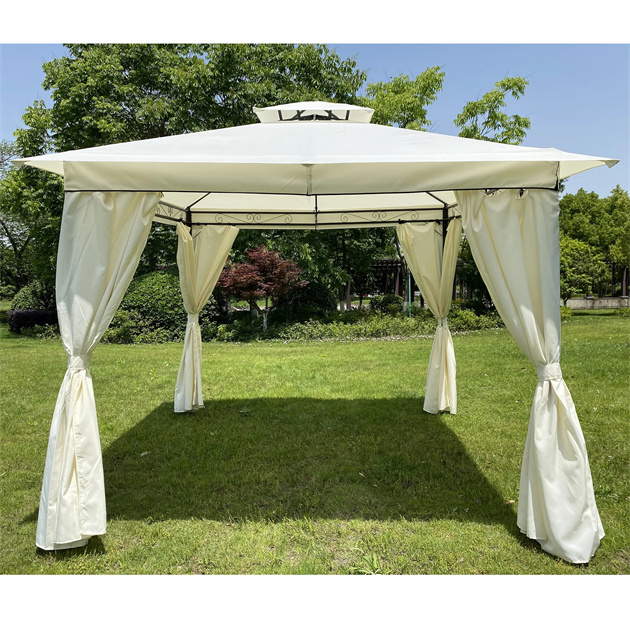 Times are passing by and time is becoming more and more precious. There is no doubted that such an outdoor lifestyle is being pursued by more and more people. To create an outdoor space that belongs to the family and enhance the happiness of our life, why not, while it lasts.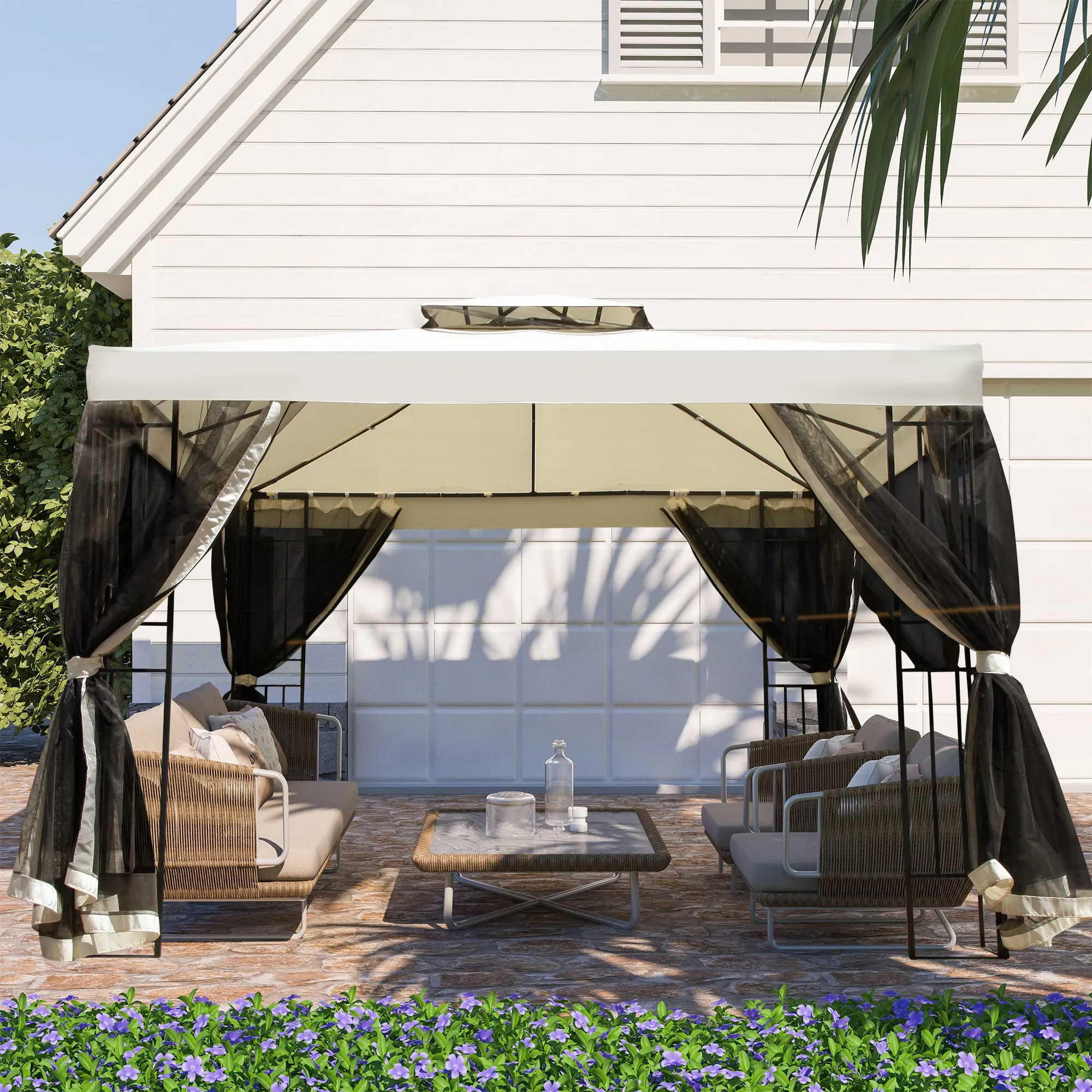 Comment