With It, Cooking Gets Better!
Mar 14,2023 | CASAINC
Getting together as a family for a meal is undoubtedly one of the happiest things. At the dinner table, we talk about the funny things we met, the worries at work, or answer the whimsical questions of the children.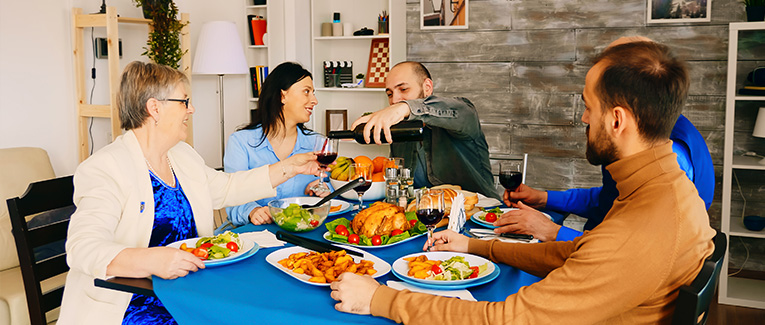 But with so many dishes, it takes a lot of time and is very inconvenient if you just go cooking alone. At this time, I believe you need a good assistant to help you - that is the kitchen appliances. Kitchen appliances have made cooking easier and more efficient.
Benefits of Using Kitchen Appliances
Saves Time: With the help of kitchen appliances, you can prepare food faster than traditional cooking methods.
Consistency: Kitchen appliances help in achieving consistent results every time.
Energy Efficient: Most kitchen appliances are energy efficient, which means they consume less energy than traditional cooking methods. This leads to lower energy bills and a reduced carbon footprint.
Easy To Use: Kitchen appliances are designed to be user-friendly, which makes cooking more enjoyable and stress-free. With simple buttons and settings, you can easily cook any dish you desire.
In conclusion, kitchen appliances have many benefits that make cooking easier, faster and safer. Therefore, if you want to save time, energy and money, I think buying a kitchen appliance is definitely the best choice for your life!

Why You Should Consider a Stand-Alone Gas Cooker?
If you're in the market for a new cooker, you may be wondering whether you should choose a built-in model or a stand-alone gas cooker. While both options have their advantages, a stand-alone gas cooker offers a number of benefits that you won't want to miss. Here are just a few reasons why you should consider this type of cooker:
Flexibility: A stand-alone gas cooker can be moved from one location to、
another, which makes it ideal for people who like to rearrange their kitchen or move frequently.
Easy To Install: Unlike built-in models, stand-alone gas cookers don't require any special installation. You simply need to connect it to your gas line and plug it in, and you're ready to start cooking.
Cost-Effective: Stand-alone gas cookers are often more affordable than built-in models, making them a great option for people on a budget.
Overall, a stand-alone gas cooker is a versatile and cost-effective choice for anyone in need of a new cooker.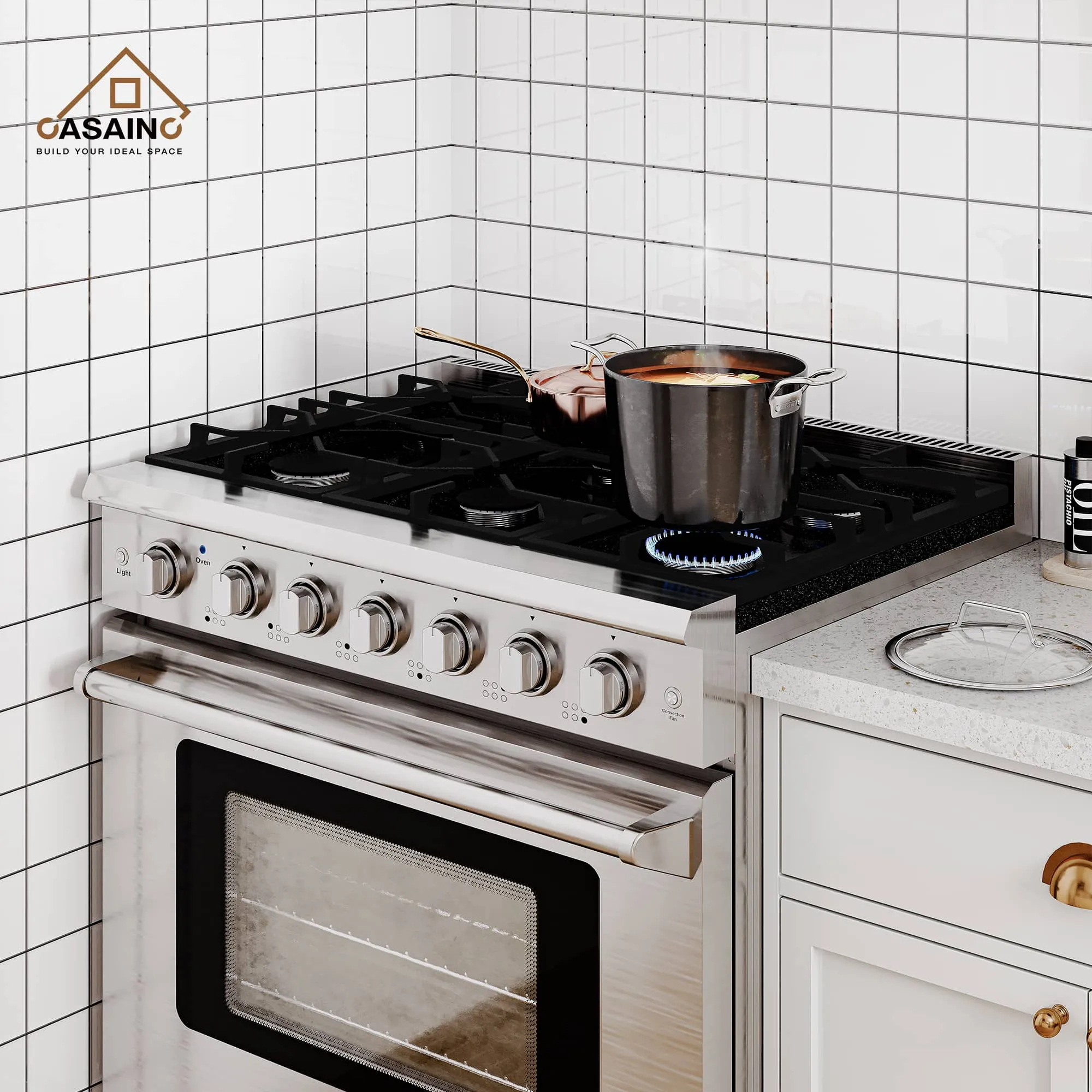 Upgrade Your Kitchen with Casainc Gas Cooktop
The Casainc gas cooktop
is the perfect addition to any modern kitchen. The stainless steel finish and sleek design make it not only a functional appliance, but a stylish one as well. Thanks to multiple burners, including powerful ones, you'll have plenty of room to cook multiple dishes at once.
The cooktop also comes with an LP kit and is CSA certified, ensuring safety and reliability. The power burners allow for quick and efficient cooking, while the continuous cast iron grates make it easy to move pots and pans around.
Whether you're a seasoned cook or just starting out, this cooktop is perfect for anyone who loves to cook. Upgrade your kitchen with the Casainc gas cooktop and elevate your cooking experience.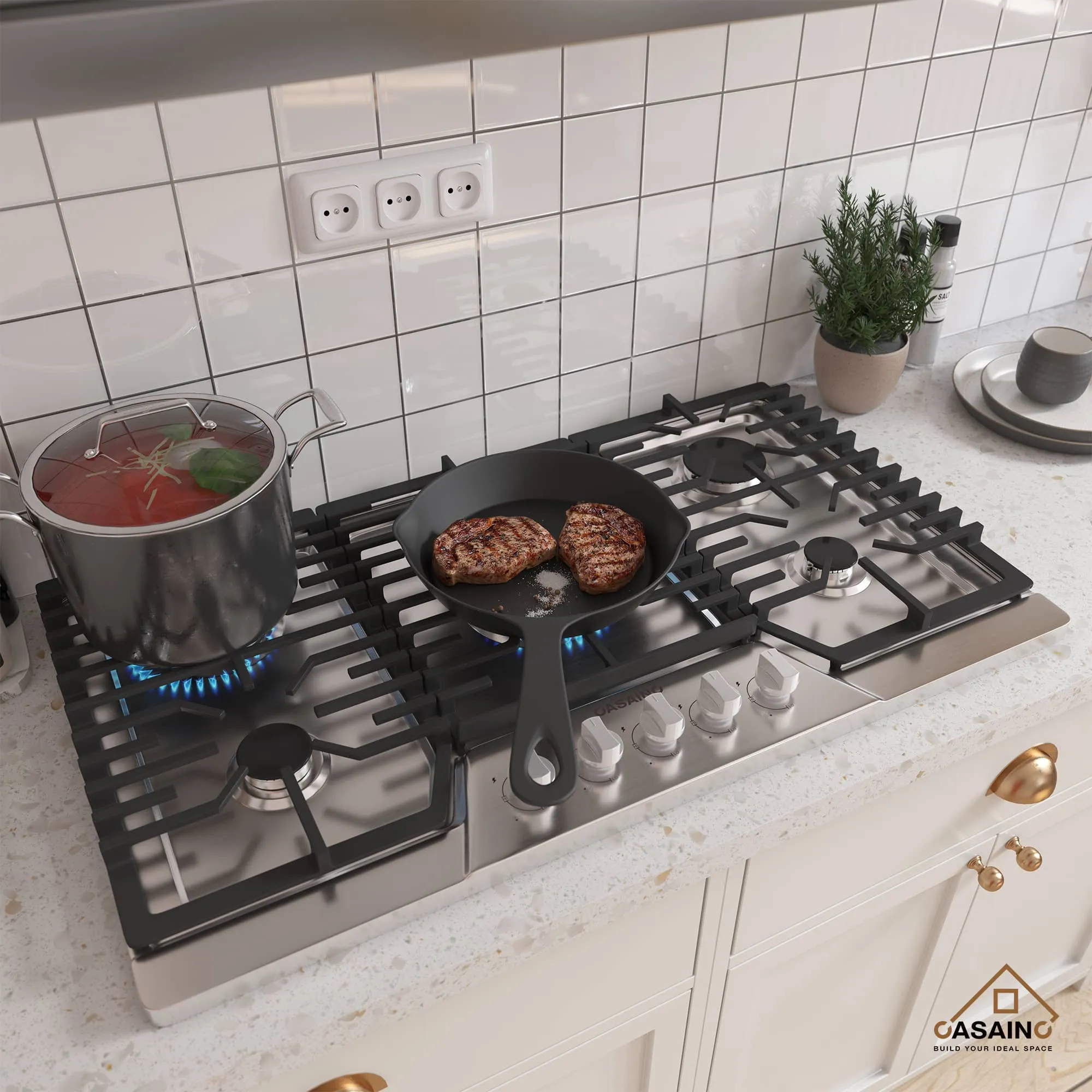 You really need a Casainc gas oven integrated range
If you love to cook and are in need of a new oven, you may want to consider the Casainc gas oven integrated range. This powerful appliance has a lot to offer, including a spacious cooking surface and advanced features that can make your cooking adventures more enjoyable.
Plenty of cooking space: With multiple burners and a large oven, you'll have plenty of room to prepare multiple dishes at once. This is especially useful if you like to host dinner parties or have a large family to feed.
Advanced features: This stove has a variety of features that can make cooking easier and more enjoyable.
Durable construction: The Casainc integrated cooker is built to last. It's made of high-quality materials that can withstand years of heavy use, so you won't have to worry about replacing it anytime soon.
Overall, the Casainc integrated cooktop is a great investment for anyone who enjoys cooking. It offers a spacious cooking surface, advanced features and durable construction, making it a reliable addition to any kitchen.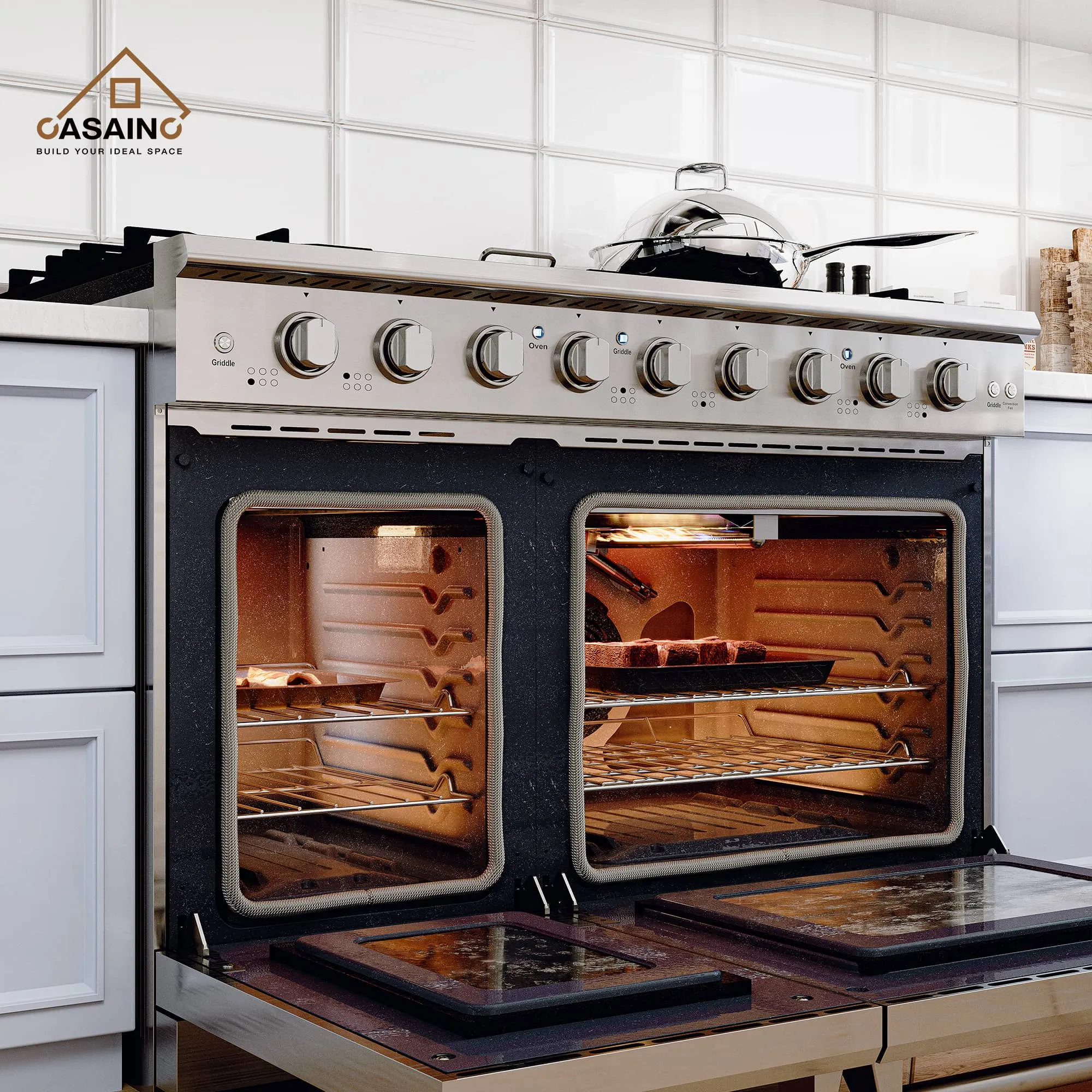 In short, simplifying and optimizing the cooking process can have a significant impact on our daily lives, saving time and energy while allowing us to enjoy delicious meals. I believe that whether you are a novice cook or an experienced chef, with the help of modern kitchen tools and equipment, even the most complex recipes can be easily prepared, allowing us to spend more time enjoying being with our loved ones while enjoying a rich and delicious meal together.

Comment