This set including one office desk without drawers. Office desk is made of manufactured wood of 18mm PB/15mm PB. The flat and smooth desktop
gives people a comfortable writing experience. No back panel design maximizes the space at the bottom of the table; X-shaped support table frame,
both beautiful and strong, the entire product is simple and elegant, and is one of the first choices for office.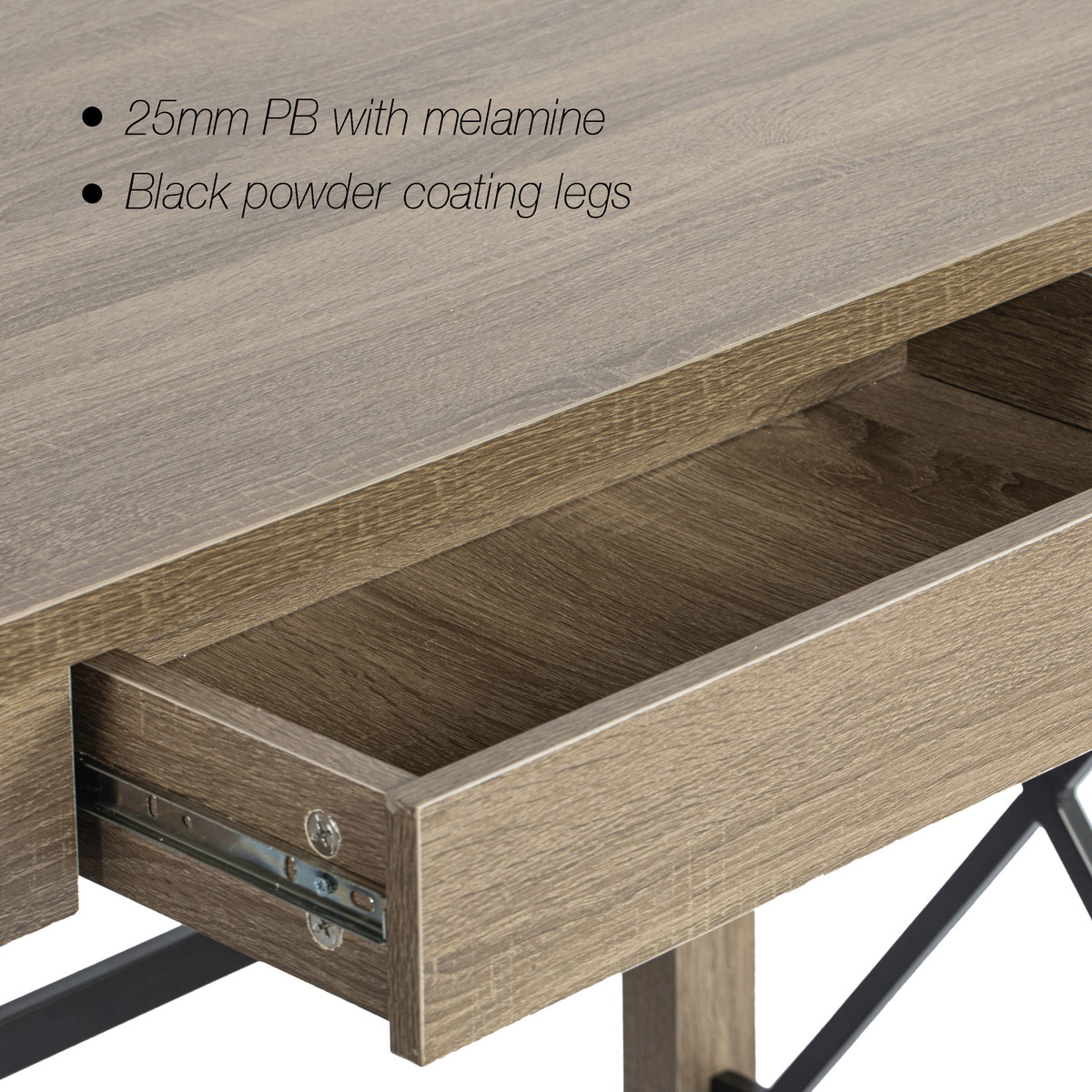 Features
This Industrial Computer Desk is an ideal combination of function and style.
With black steel tubing support and a surface panel with rich wooden finish.
The modern home office table will add an elegant touch to any décor.
The rectangular table is sturdy.