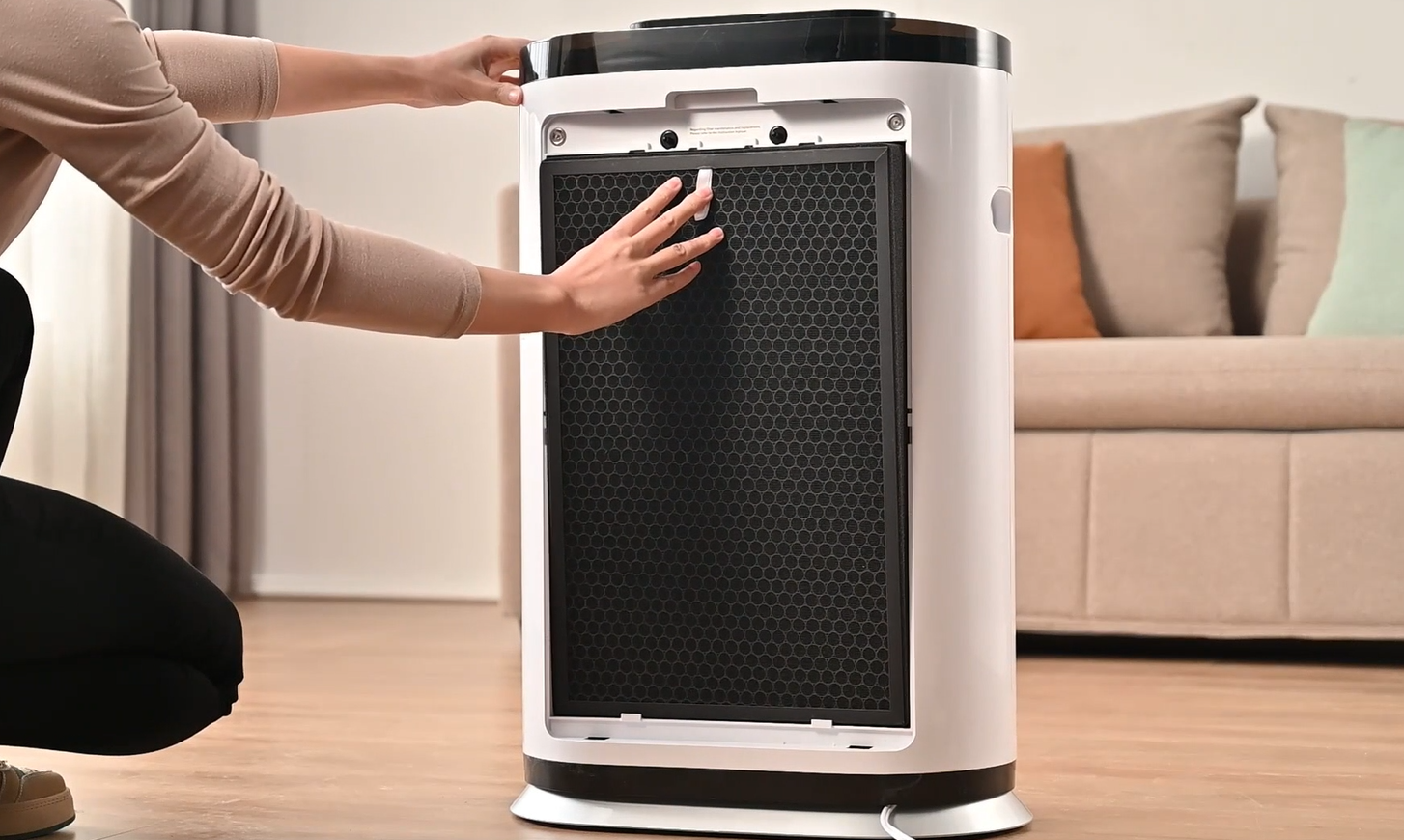 Video Link: https://drive.google.com/file/d/13EgeWS9lAKe7LvSAOcsQVA4LNoFghN60/view?usp=sharing
Description:
RECOMMENDED FOR: Dust, dander, allergens,pet fur plus heavy odors from pets, litter boxes, cooking, stinky diapers, and garbage. Perfect for large rooms, offices,schools,and open spaces.
TRUE HEAP : The HEAP H13 composite filter of HEAP H13, adsorption purification materials, catalytic purification materials, and functional filtration materials. It can captures 99.99% of particles as small as 0.1microns.
LONG FILTER LIFE: Change once every 6-9 months.
Item Dimensions LxWxH: 12.83*2.44*19.23 inches
Package Dimensions LxWxH: 13.19*2.76*19.49 inches
Item Weight: 3.52LB
Gross Weight: 3.75LB
Material:HEPA,Activated carbon