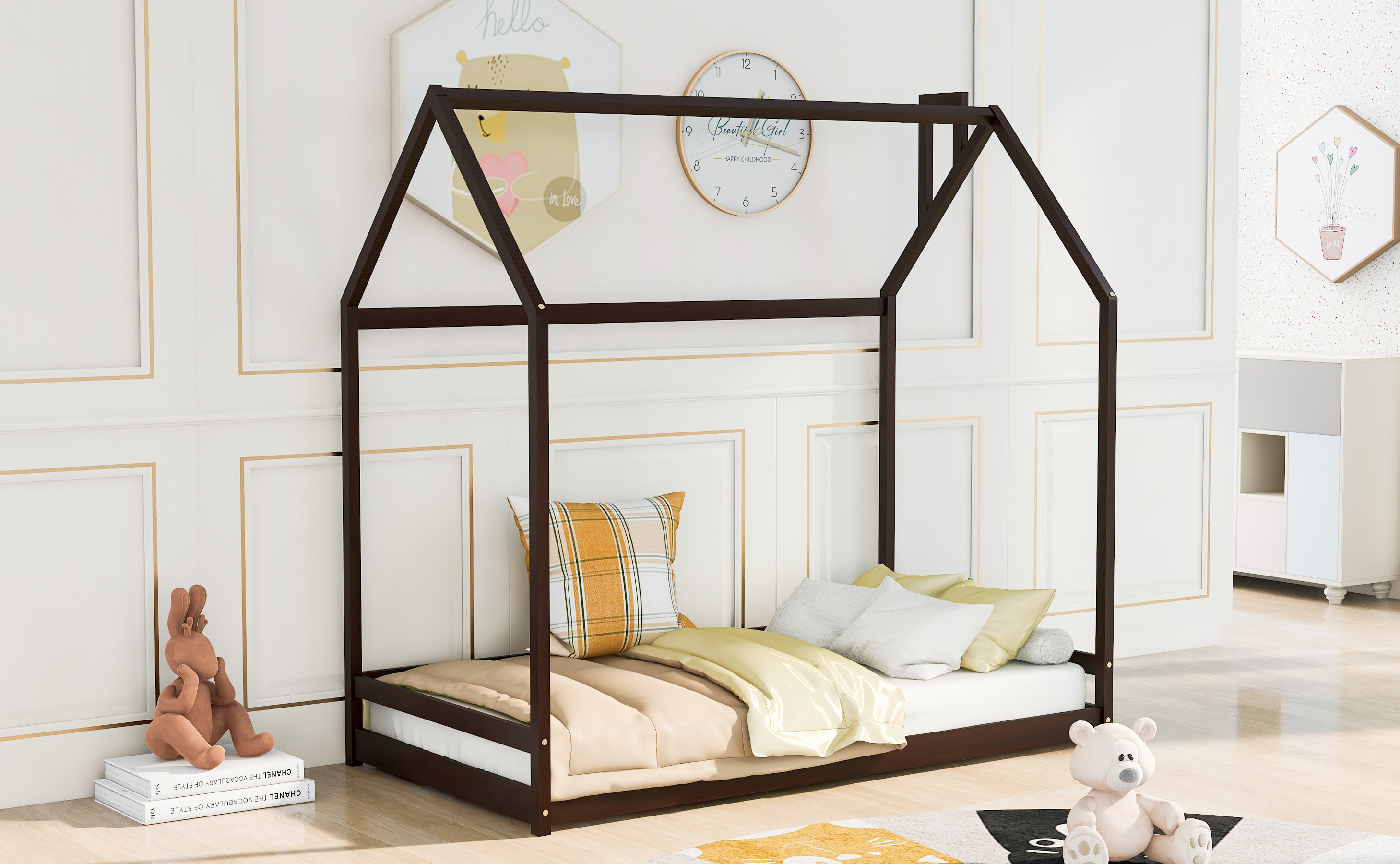 Featuring roof, this bed doubles as a semi-enclosed play place perfect for kids to study, watch TV or explore their imaginations.The contemporary style and neutral finish blend smoothly with any color scheme, allowing this design to shine! With roof and a sturdy pine frame, this bed offers a safe space for your kids to get a good night's sleep.

[Playhouse Design]
Featuring roof, this unique bed creates a fun and adorable space that not only serves as a comfortable sleeping area but also double as a space for your kids to play and have fun.
[A Better Sleeping Environment]
Thanks to the semi-enclosed space, your kids will have their own sleeping space that affords a comforting atmosphere for better sleep while not sacrificing air circulation.
[Superior Quality]
The house bed is constructed with a sturdy pinewood frame that can enhance stability and durability. Slats are not included, you need to prepare box springs or f