The black artificial pine tree features an upside-down design style and combined with the purple lightswill bring you a new holiday experience, which is spooky but full of mystery.Plus,The dense PVC material leaves, high-quality UL-listed LED lights, hinged branches, and foldable metal base show the luxurious configuration of this Christmas tree.
Features:
Upside-down Shape and Premium Material: The upside-down Christmas tree with 1298 branch tips is made of 100% new PVC material, which is odorless, fade-resistant, and deformation-resistant. The high-quality material combined with exquisite workmanship gives you a feeling of real pine tree and inspires strong holiday atmosphere.
Pre-Strung Purple LED Lights: Black Halloween Christmas trees are the biggest trend in holiday decorations, Unique and delicate. The purple lighting emitted by 400 UL-certified lights leading to a spooky Halloween feeling instantly, and with a bit of mystery in the fright, it perfectly satisfies your needs for the atmosphere of Halloween.
Hinged Branches and Foldable Metal Stand: The hinged design greatly shortens your time to install the trunk and arrange the leaves. While the foldable metal stand enhancing the stability of the tree trunk, the non-slip footpad on the support leg solves the problem of scratches on the floor effectively.
Halloween Tree with Decorations: Trimmed with cute spiders, pumpkin hangings and skull ornaments, this artificial Christmas tree offers a unique style and spooky atmosphere in this festive season. Apart from this, you can also freely add different decorations and fully demonstrate your creativity.
Great Display in Any Space: The pure black Christmas tree will give you a special holiday experience. In addition to celebrating festivals, carnivals, and theme parties to add a holiday atmosphere.
Product Specifications:

Color: Black
Material: New PVC metal
Number of lights: 400
Number of tips: 1298
Overall dimension: 4.3 ft x 7 ft(Dia x H)
Net weight: 30 lbs
Package included:
Package included:
1 x Pre-lit black christmas tree
1 x Metal stand
Dimensions: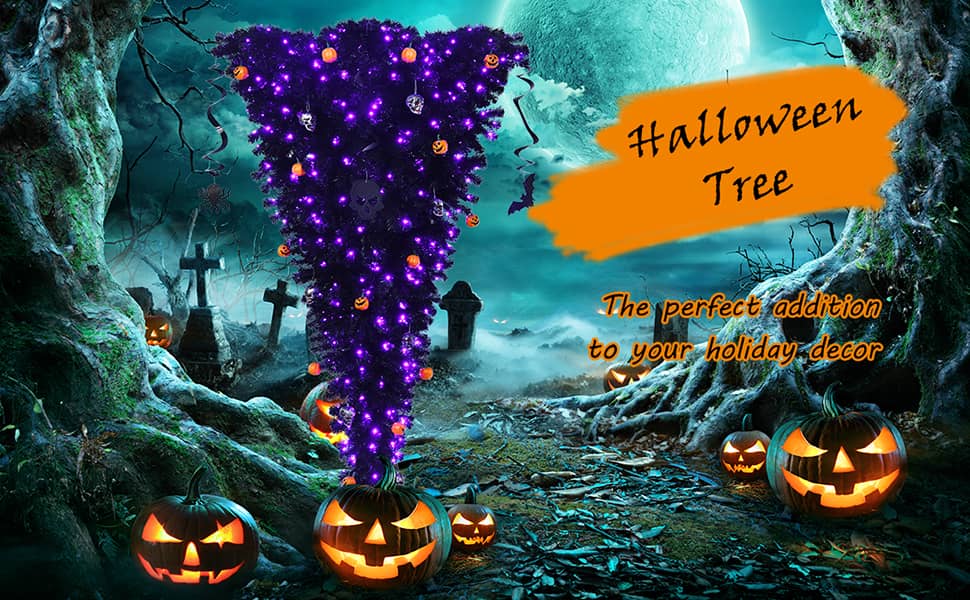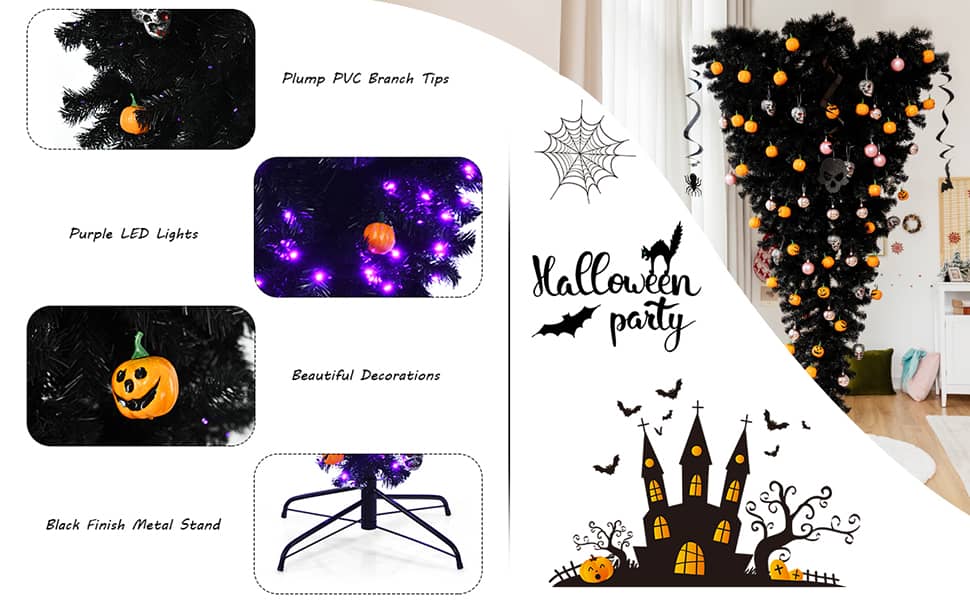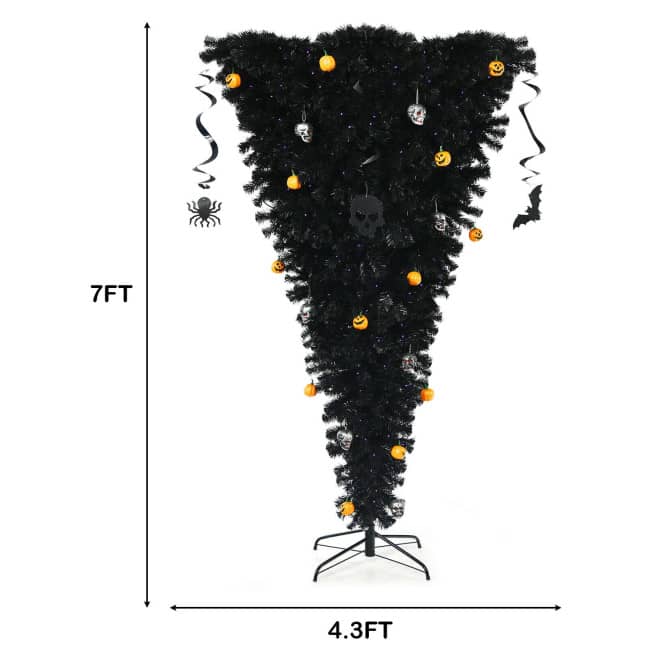 Tips: 100% new PVC material, deformation-resistant and no odor