Made of commercial grade stainless steel material, stain resistant and easy to care for. By hand spot welding, grinding and painting. With sound-deadening pad and anti-condensation material, minimizing noise and reducing condensation. The downspout rests against the sink wall so that cleaning does not clog the downspout hole while improving the use of cabinet space.
Features:
304 stainless steel, brushed surface treatment, anti-scratch and anti-oil, durable.
Sink with step - slides left and right with built-in accessories on a track.
Includes cutting board, draining basket, and roll-up curtain that slides flexibly on the counter for easy use.
Surrounded by acoustic cushions to reduce sound and noise, making it quieter when used.
Scientific X-shaped guide line, effective drainage, to avoid water accumulation inside the sink.
Undermount installation sink edge hidden in the bottom of the table, the countertop is easy to clean, more beautiful visual.
Gold 10R inner corner, beautiful and practical, no residue left.
Specifications:
Material: 304 Stainless Steel

Sink Shape: Rectangular
Dimensions: 33*19*10in
Product Weight: 22.42 lb.
Recommended Cabinet Sizes: 36inch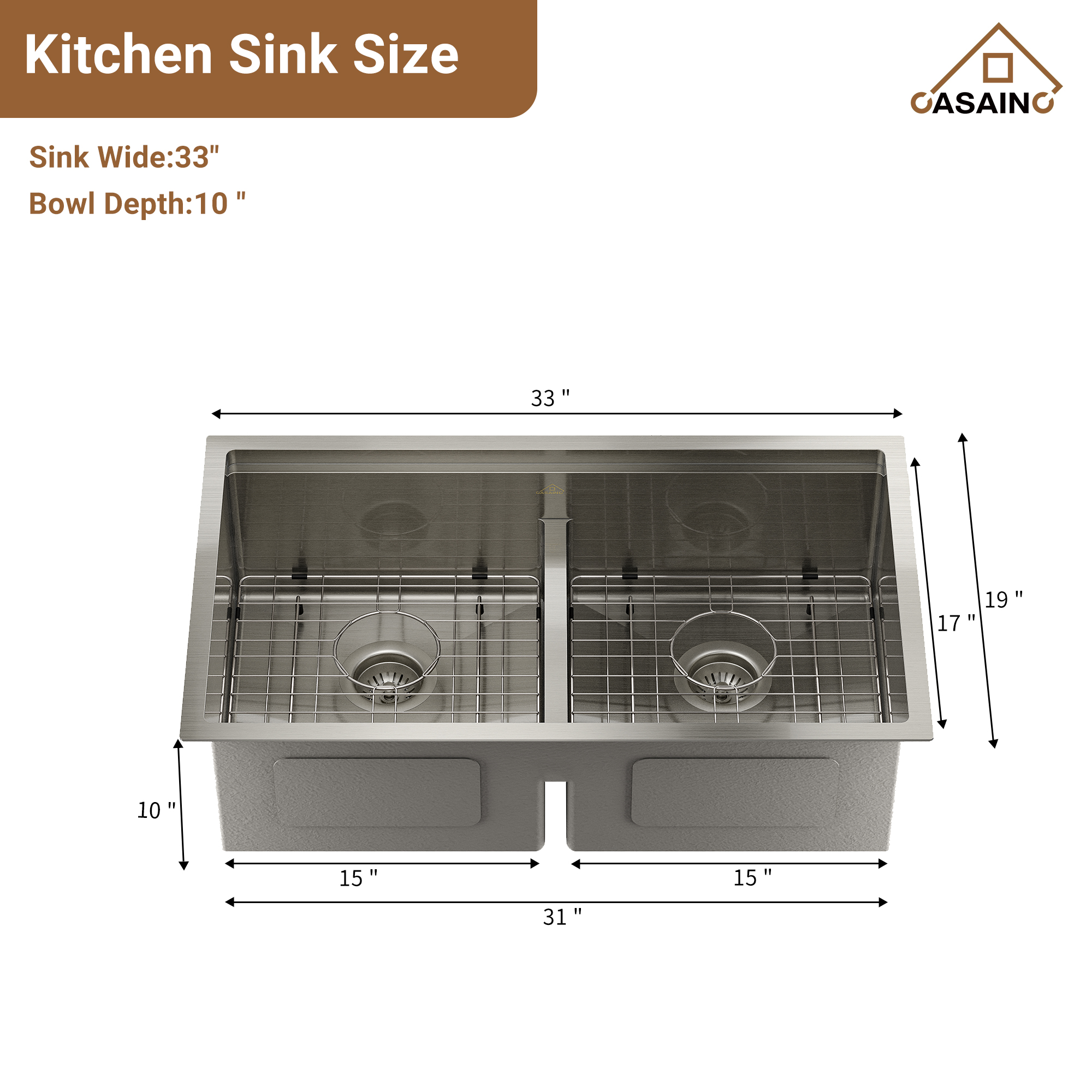 Certifications:
Manufacturer Warranty: 6 months
Package Includes:
1 x 33inch Stainless Steel Farmhouse Sink
1 x Stainless Steel Colander
1 x Bottom Grid
1 x Round Drain
1 x Roll-up Drying Rack
1 x Wooden Cutting Board