Introduction
Welcome to CASAINC, we sell bathrooms, outdoor furniture, indoor furniture and other products in the United States and Canada. MM CASA INC was established in 2019, we started supplying to home depot, Lowes, Wayfair and other major furniture retailers in the United States from a very early stage, and have received numerous positive comments from our customers. We continue to improve our business and update our products based on suggestions from different customers. We aim to help make life better for our customers, and we try and do that. And in the future, CASAINC will grow with you to create a better home life.
Loved by customers

Featured Reviews from Lowes

Wayfair's official ratings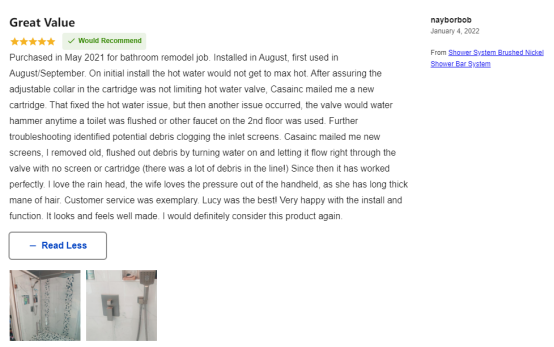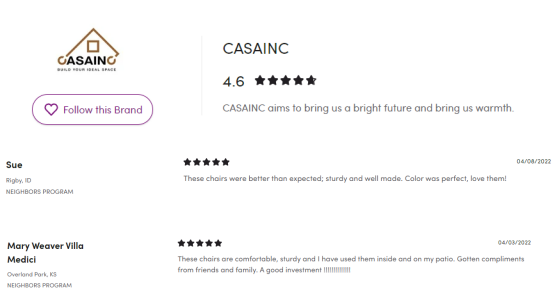 Customer reviews from home depot


Strong logistics and manufacturing capabilities
Our company has hundreds of thousands of shipments coming into the port each year and we have warehouses throughout the US East and West to ensure that the distance between the goods and you is shortened and that our customers get what they need faster.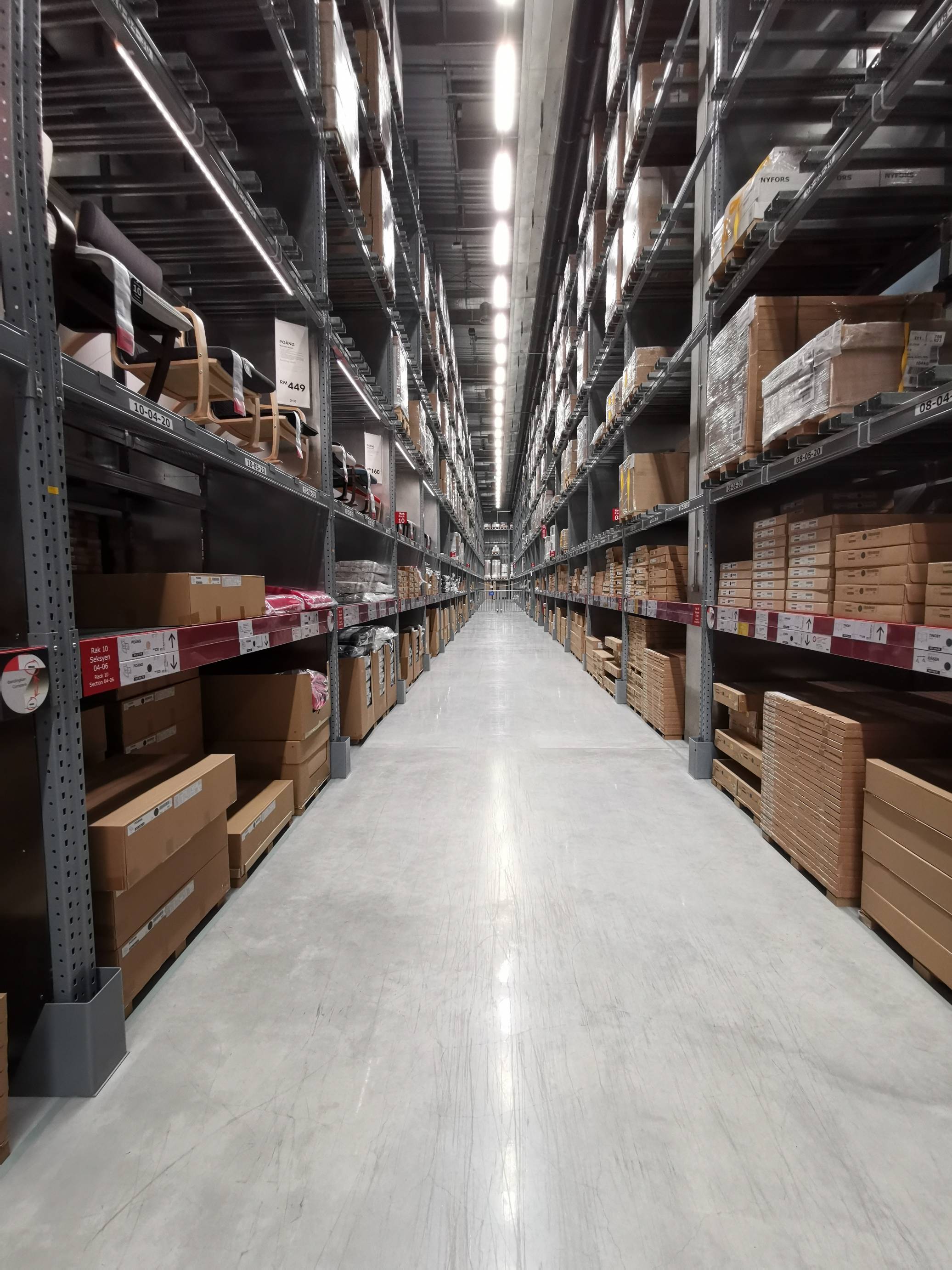 Professional sales and after-sales teams
A professional team to solve your furniture matching solutions and bathroom remodelling solutions. Ensuring that the products you buy better match your lifestyle needs and visual senses. A professional after-sales team to protect the rights of consumers