Shade on a Budget: A Guide to Choosing Your Patio Umbrella without Breaking the Bank
Aug 14,2023 | CASAINC
Creating a cozy and shaded outdoor retreat doesn't have to be an expensive endeavor. A patio umbrella can be a budget-friendly solution to beat the heat and enjoy the outdoors comfortably. Choose between a cantilever umbrella or even a lighted patio umbrella with LED lights. While you may not have endless funds to spare, choosing the right outdoor umbrella doesn't mean compromising on quality or style. In this blog post, we'll explore some smart tips for selecting the perfect outdoor umbrella on a budget, so you can savor the summer without emptying your wallet.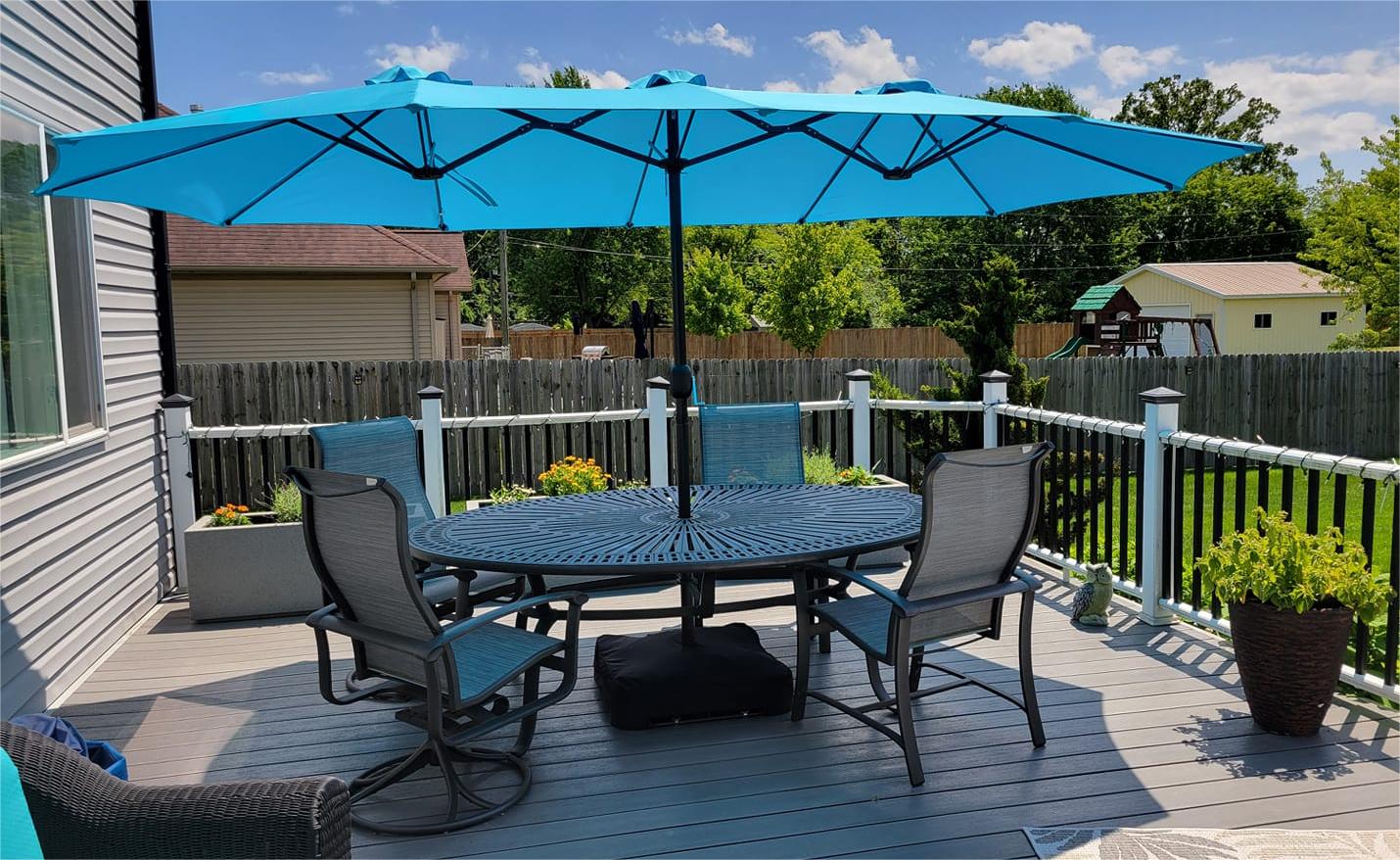 ✨Determine Your Budget:
Before embarking on your patio umbrella hunt, decide on a budget that aligns with your financial situation. Knowing your spending limit will help you focus on options that suit your budget and prevent you from overspending.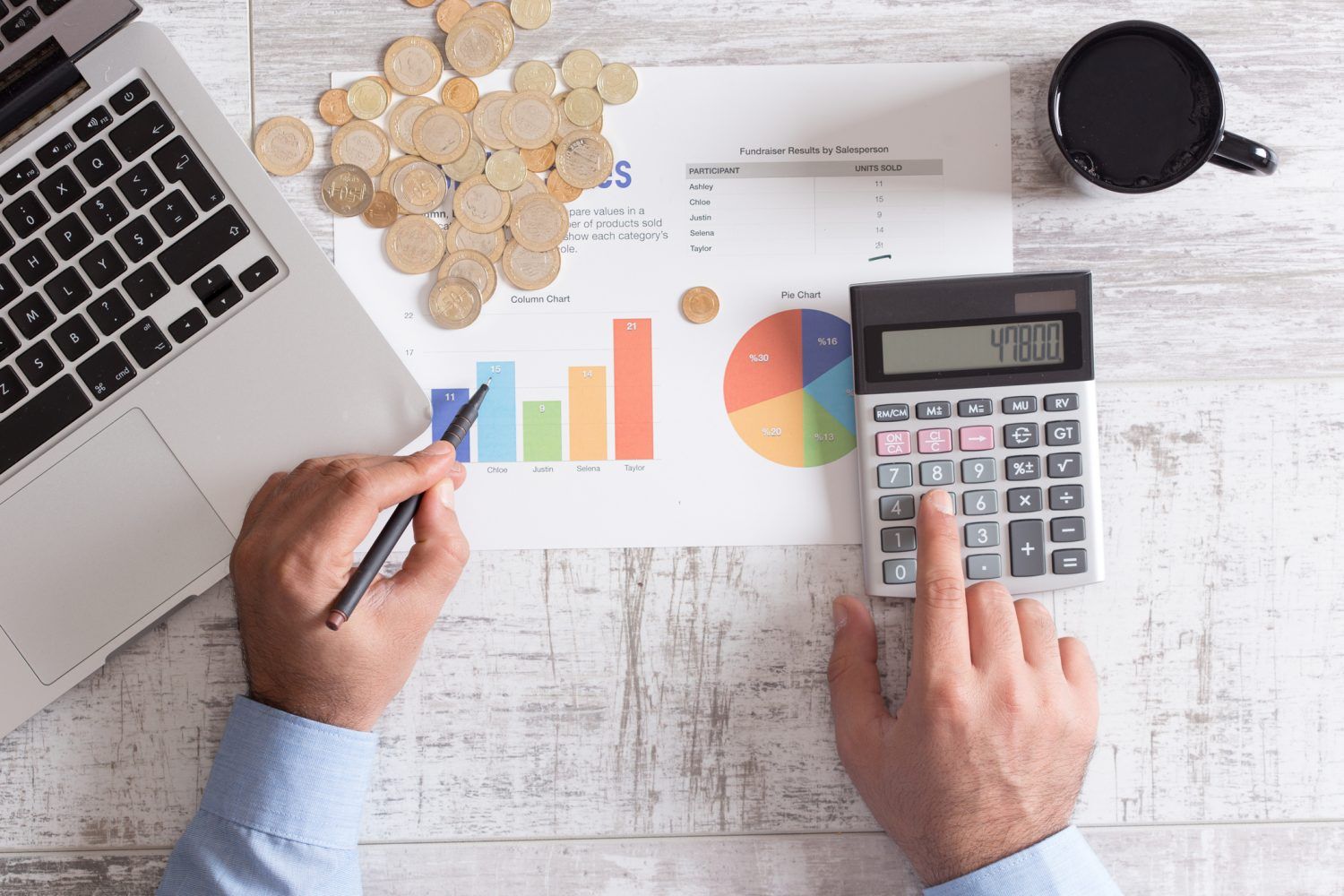 ✨Choose the Right Size:
Patio umbrellas come in various sizes, and while larger ones may provide more shade, they tend to be more expensive. Assess your outdoor space and choose an umbrella size that adequately covers your seating or dining area without going overboard, whether that be a large patio umbrella or a small patio umbrella. Our umbrellas come in various sizes: determine whether a rectangular patio umbrella or round patio umbrella is right for you; there will surely be one to fit your space and budget.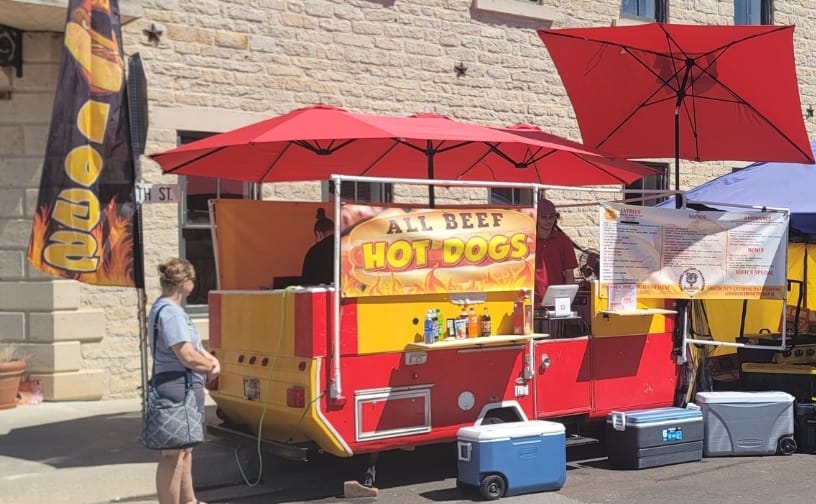 ✨Material Matters:
While premium materials like Sunbrella fabric and stainless steel frames offer excellent durability, they can be costly. Consider alternatives like polyester fabric and aluminum frames on a budget, which still provide reasonable durability and performance. Look for UV-Resistant fabrics capable of handling light rain, ensuring a more extended lifespan for your umbrella.
✨Embrace Simple Designs:
Outdoor patio umbrellas come in various styles and designs, ranging from elaborate patterns to more straightforward, solid colors. While intricate designs might be visually appealing, they have a higher price tag. Embrace the elegance of simplicity and opt for solid-colored umbrellas that are often more budget-friendly while maintaining a chic and timeless look. The simple design complements your backyard style, so there is no need to redesign your space entirely.
✨Seek Discounts and Sales:
Keep an eye out on our website for seasonal sales, clearance events, and discounts offered. Be patient and wait for the right deal – you might snag a high-quality patio umbrella at a fraction of the original price. Subscribe to our email list and be the first to know about coupons and sales.
✨DIY Decor:
Get creative and consider adding a personal touch to your backyard umbrella space. Purchase a simple, budget-friendly umbrella and use DIY or crafty ways to add to your outdoor area. This cost-effective approach allows you to customize your umbrella while staying within your budget.
✨Conclusion:
Choosing an outdoor umbrella on a budget doesn't mean sacrificing quality or style. With research, creativity, and patience, you can find the perfect umbrella that complements your outdoor space without breaking the bank. Determine your budget, prioritize the right size and materials, explore discounts and sales, and consider adding your DIY flair. By following these budget-savvy tips, you'll be well on your way to creating a shaded oasis where you can unwind and enjoy the summer without financial worries.
Comment